Titanic Inspired Heart of the Ocean Knit Necklace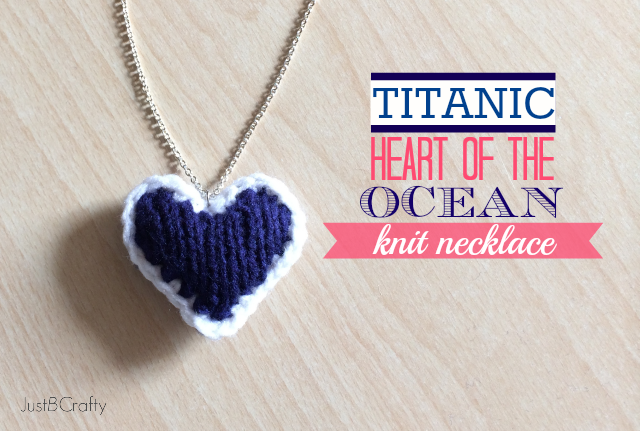 If the post didn't already suggest it, Titanic is one of my all time FAVORITE movies. It's one those movies that if I happen to catch it on tv I always stick around to watch, and from time to time pull out the dvd and play that too. I don't think I could even count the number of times I've seen it. Don't lie, you know you love this movie too, haha. 🙂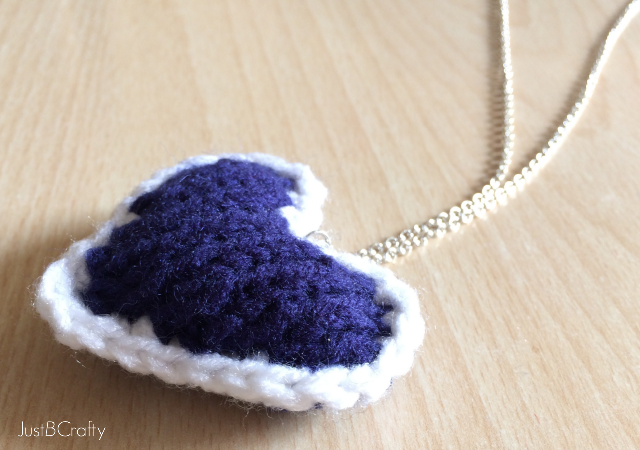 Row 5: knit to end of row (10)
Row 6: purl to end of row
Row 7: k2tog, k6, k2tog (8)
Row 8: purl to end of row
Row 9: k2tog, k4, k2tog (6)
Row 10: purl to end of row
Row 11: k2tog, k2, k2tog (4)
Row 12: purl to end of row
Row 13: k2tog, k2tog (2)
Row 14: bind off
Take the white yarn and single crochet the two hearts together. Cut some little pieces of the navy yarn to stuff the heart as you crochet. Once you reach around the heart to where you started, join with a slip stitch.
Weave in any ends.
Attach a jump ring and necklace chain.
And yes I am a total nerd and have my own heart of the ocean necklace, haha.
Go watch Titanic!
Have a great day!!