Hello there, I am so glad you stopped by!  I'm Brittany and this is my blog where I share knitting patterns, crochet patterns, and other random craft tutorials.  I hope you are able to find some inspiration while you're here.
A little about me… I am from northwestern  PA and recently (sort of) moved south to North Carolina where I live with my husband Trisden, two cats, and two beagles.
Below are a couple of pictures of us a few years ago at our wedding.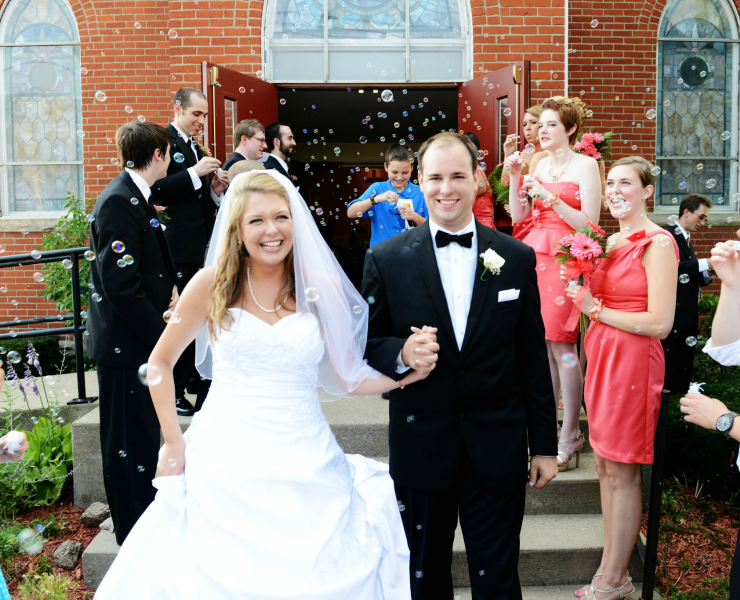 We were married on the hottest day of the year in my childhood church, that did not have AC.  Needless to say it was a bit warm, but despite the crazy heat, and my curls falling out it was a beautiful ceremony and we had a lovely time with family and friends!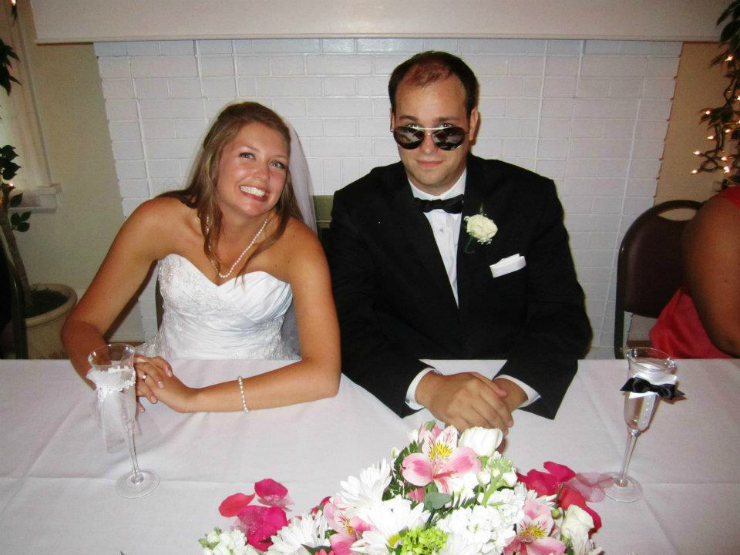 Here are a couple pictures of our children pets.  From top left: Sadie, Jake and Bagheera, one of the cats.  I could not find a picture of TinyOne our other cat, but will add her soon!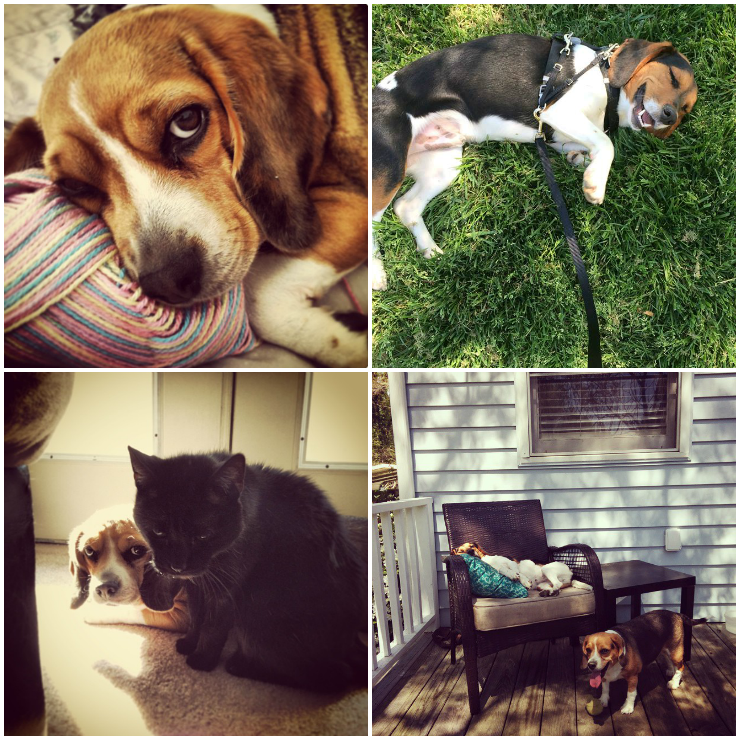 We recently bought our first house and have been working on small projects to make it more our own.  I am hoping to share more of those projects on the blog as we complete them so stay tuned!
New here?  Check out the list below for a few reader favorites.
Reader Favorites:
Seed Stitch Dishcloth Pattern
Crochet Tribal Moccasin Tutorial
Basket Weave Dishcloth Pattern
Crochet Wallet Tutorial
The Secret to Perfect Amigurumi
Wine Bottle Sweater Pattern
A little more about myself…
My Favorite Things:
Color: Aqua and Pink
Drink: Coke
Movies: Jurassic Park, Titanic, That Thing You Do!
Television show: The Office, Full House
Food: Spaghetti
Hobby: Knitting, Crochet
Activity: Watching movies, going for rides in the car
Looking for something else or want to chat?  Please feel free to email me at brittany@justbecrafty.com