Star Dust Knitted Garter Stitch Scarf Pattern
The Star Dust Knitted Garter Stitch Scarf is made with Caron Baby Cakes yarn which is a self-striping yarn.  With self-striping yarn, you get the color change without having to switch out your colors or weave in additional ends – win, win!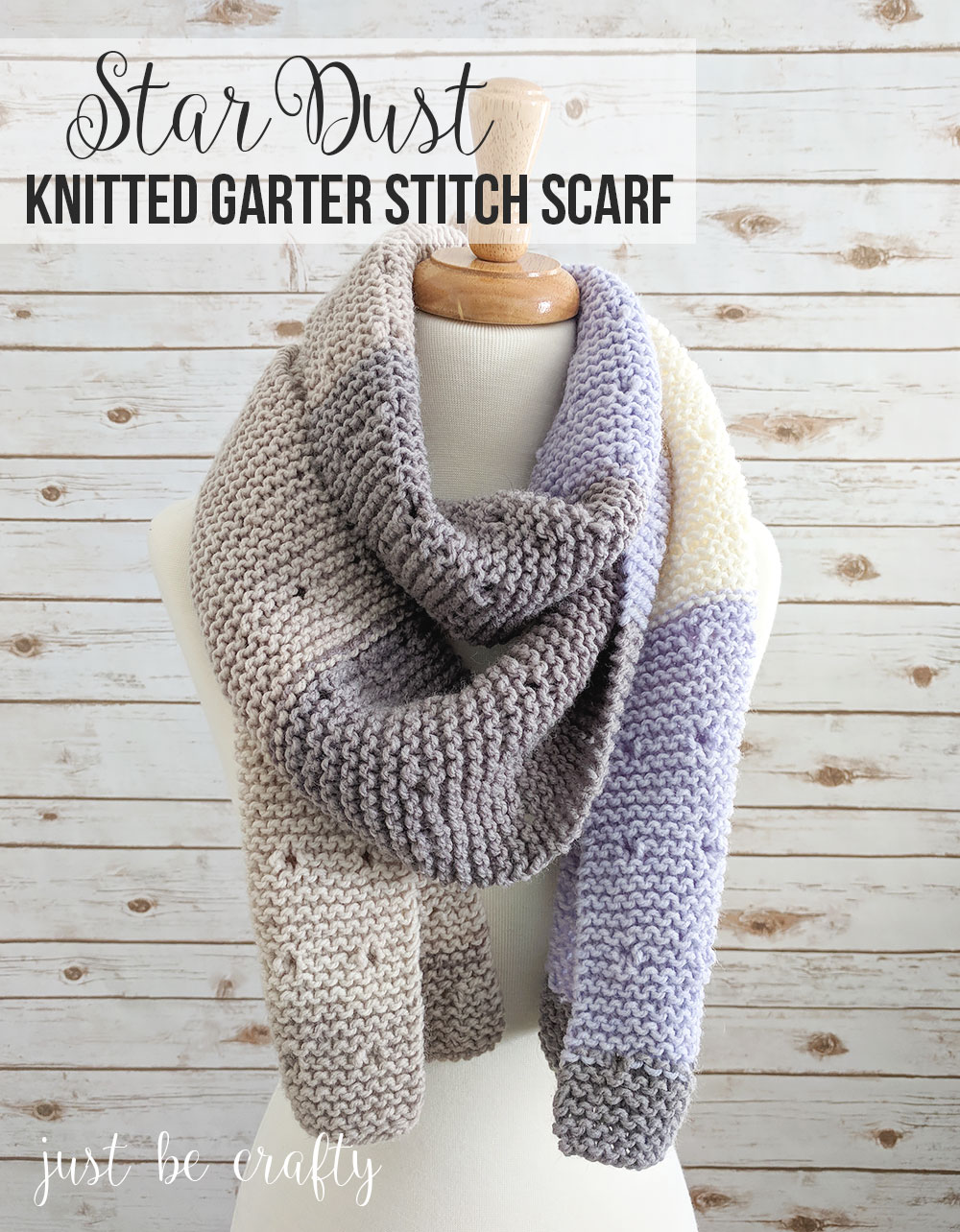 Hello and welcome back to my blog!  A little catch-up on myself… I just had a follow-up knee surgery this past week to tweak a surgery I had back in July, and am currently on the mend.  With the surgeries I've been off and on crutches for the past 5 months so this has given me ample time to catch up on much needed knitting and crochet time!
Since I've had extra time, be excited for new winter projects to be popping up soon!!  Stay tuned!
This scarf is one of the brain-children projects that came to life during my time on the mend – and it has been such a fun and relaxing project.
I absolutely love this scarf because it's plush, long, and VERY easy to make!  The yarn used in this pattern is Caron Baby Cakes yarn and as the name implies with "baby yarn" it's super soft.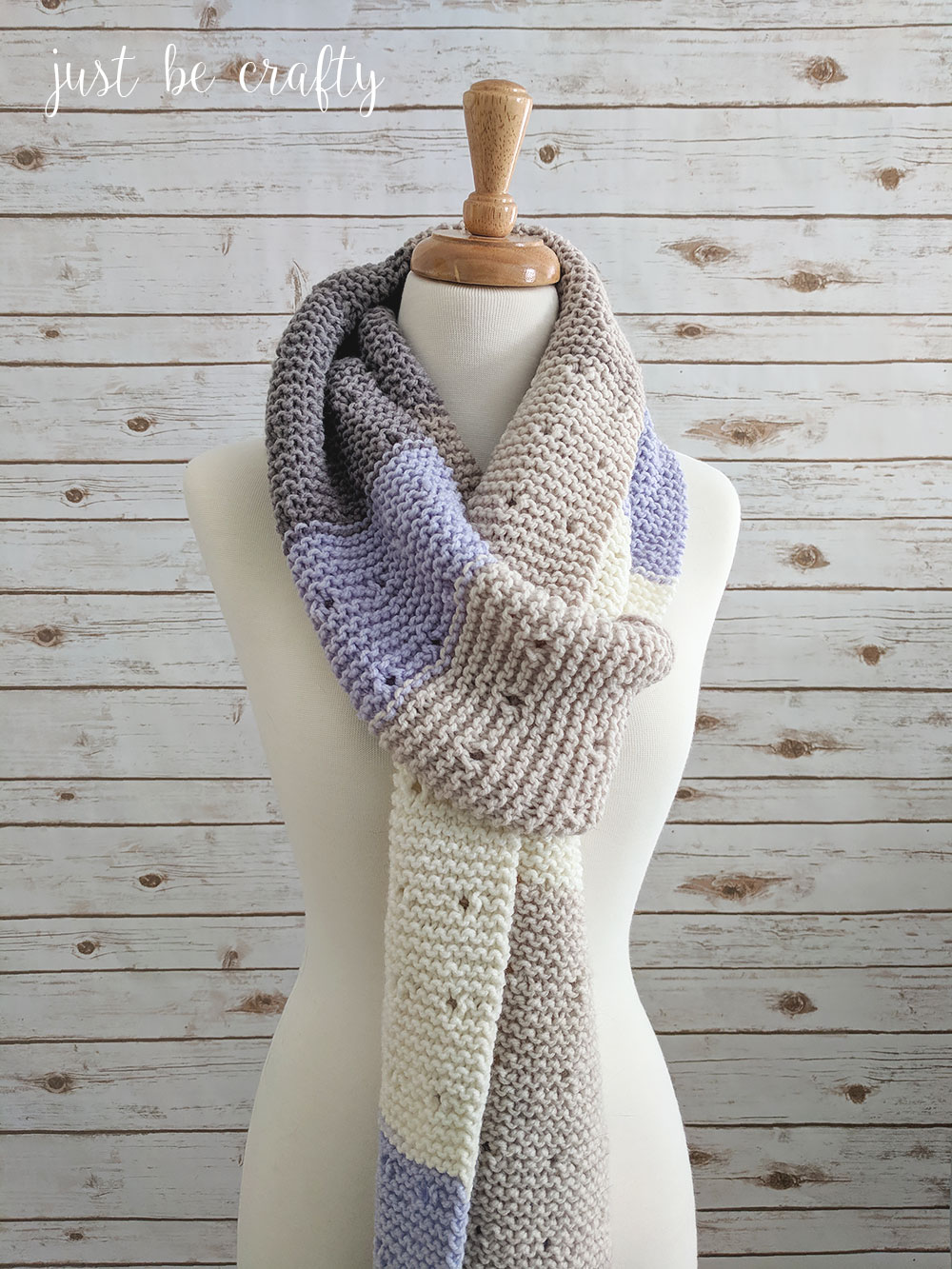 The colors in this yarn cake palate are so pretty too – neutral with just enough color pop so it can still match just about anything!  I picture this being a great layering accessory for a plane ride (why are planes always so cold?!)… I will probably end up wearing it on our flight from NC to PA for Christmas!
Do you think you will give this pattern a try?  If so how will you style it?  Let me know in the comments below!
This post contains affiliate links.  For more information please see my disclosures page.
A printable PDF version of this pattern is available for purchase here.
Star Dust Knitted Garter Stitch Scarf Pattern
Materials
Key
k – knit
k2tog – knit two stitches together
yo – yarn over
Finished Measurement
Approximately 7 inches by 92 inches
Pattern
Cast on 27 stitches
Rows 1 – 10: knit
Row 11: *k2, k2tog, yo, k1; repeat from * 4x, k2
Row 12: knit
Repeat Rows 1 – 12 until piece measures 90 inches (or until yarn is almost used up – you will want to have enough yarn left over to knit 10 rows and to bind off.)
Knit 10 rows
Bind off.  Cut yarn and weave in ends.
Enjoy!