How To Crochet The Moss Stitch
Learn how to crochet the moss stitch with my step by step video tutorial. Tutorials available in both left and right handed formats!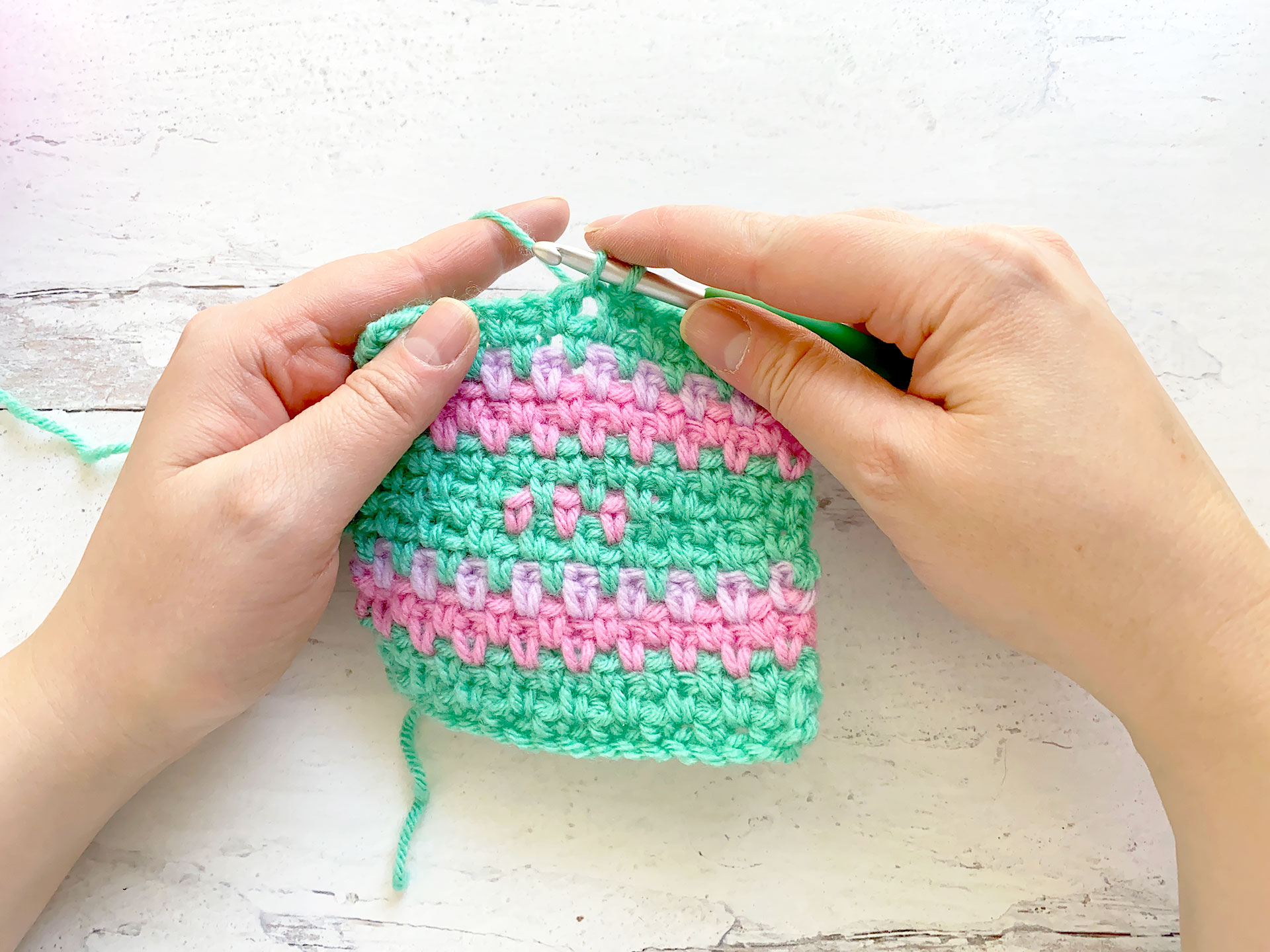 Hi everyone!  I'm coming back to you today with a stitch tutorial!
If you caught last week's What I'm Working On episode #5 you'll know that I have two fun projects coming up to share with you and thats the 2022 Temperature Blanket as well as the Modern Stripe Throw. Be on the lookout for both of these patterns coming this week! (The week of February 1st 2022!)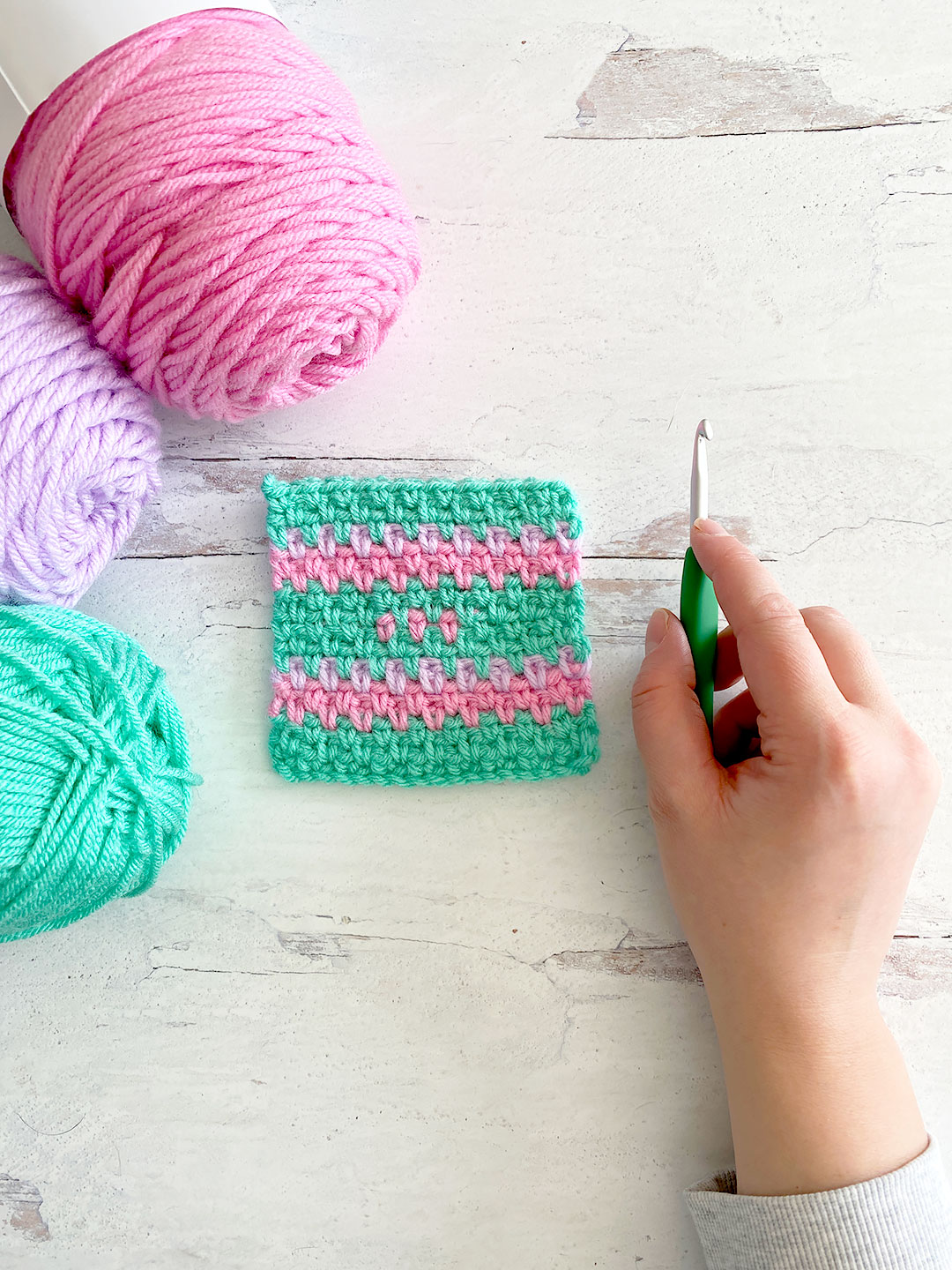 To help with both of these patterns I've made this moss stitch tutorial to show you how to not only do the stitch but also change colors, and weave in your ends as you go.
You can find the tutorials here:
Right handed:
Left handed:
Moss Stitch Pattern:
Chain 20 (or any even number of stitches)
ROW 1: Starting in 4th ch from hook, sc, *ch 1, sk a ch, sc in next ch; repeat from * across row; turn.
ROW 2: Ch 2, sc in next ch 1 sp, * ch 1, sc in next ch 1 sp; repeat from * to end of row; last sc of row should be placed in starting ch sp from previous row; turn.
Repeat ROW 2 until you've reached your desired length.
Looking for more more moss stitch patterns? Check out the moss stitch dishcloth, and this fun scarf!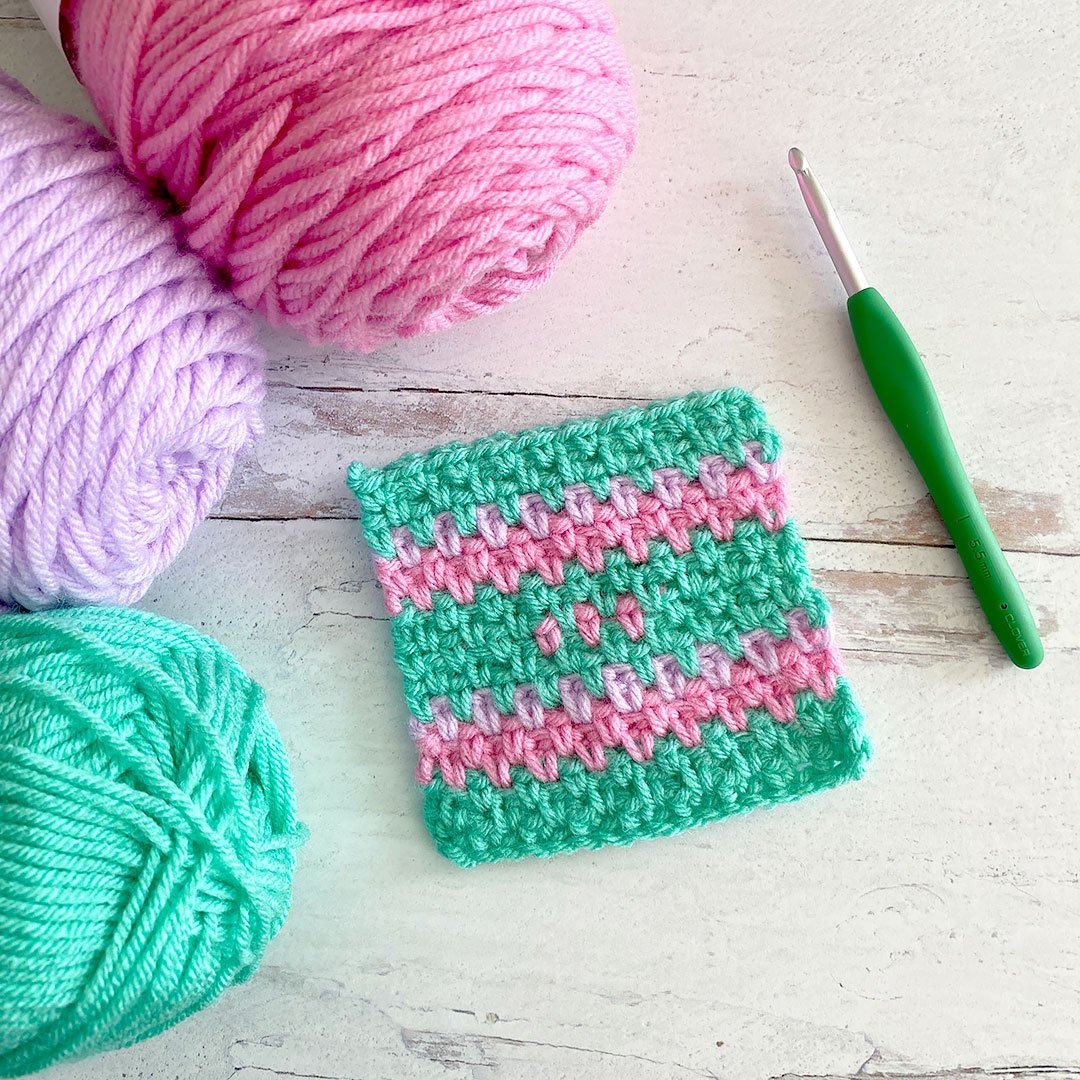 Have a great day!