Want To Be A Just Be Crafty Pattern Tester?
What is a pattern tester?
As a designer, prior to publishing new patterns on my blog it's super important to me that I'm sharing tutorials and directions that are not only easy to understand, but give directions that are both complete and accurate.  I solely design, write, and test all of my patterns, but since my eyes are usually the only ones to see the patterns before I hit publish, it's only inevitable to gloss over errors and missed directions at some point.
I of course do my best to be sure to catch all these errors before sharing with my readers, but as with all of us – I'm only human and am bound to make a mistake!  Pattern testing is a form of peer review that allows for multiple eyes to look at a pattern to confirm it is complete, makes sense and is error free before sharing with you all!
What I'm looking for in a pattern tester…
I'm looking for testers of ALL skill levels for both knitting and crochet patterns.
Never pattern tested before?  No problem, no experience is needed!  I'm looking for passionate knitters and crocheters who:
Pay attention to detail
Will see a project through from start to finish and can meet deadlines
Give constructive and detailed feedback on a pattern and document potential errors
Can take high quality photos and will share progress/finished pictures on Instagram and Ravelry
Can calculate yardage and keep track of the number of skeins used in a project

If unsure how to calculate yardage, I can give you a cheatsheet!

Willing to purchase yarn/materials needed to complete the project

Why become a Just Be Crafty Pattern Tester?
There are a lot of great reasons to be a pattern tester.  See below for why being a pattern tester can be beneficial for you!
Gain more experience and confidence in reading patterns to improve your knitting/crochet skills.
You'll receive an emailed copy of the PDF pattern you're testing for free!
Your finished item will be completely yours to do what you like with!
I'll share your high quality project progress/finished Instagram pictures to my account (with you tagged of course!)
For bloggers and aspiring designers

Pattern testing is a great way to get more familiar with patterns and learn all the components that go into putting them together
Develop a new blogging friendship!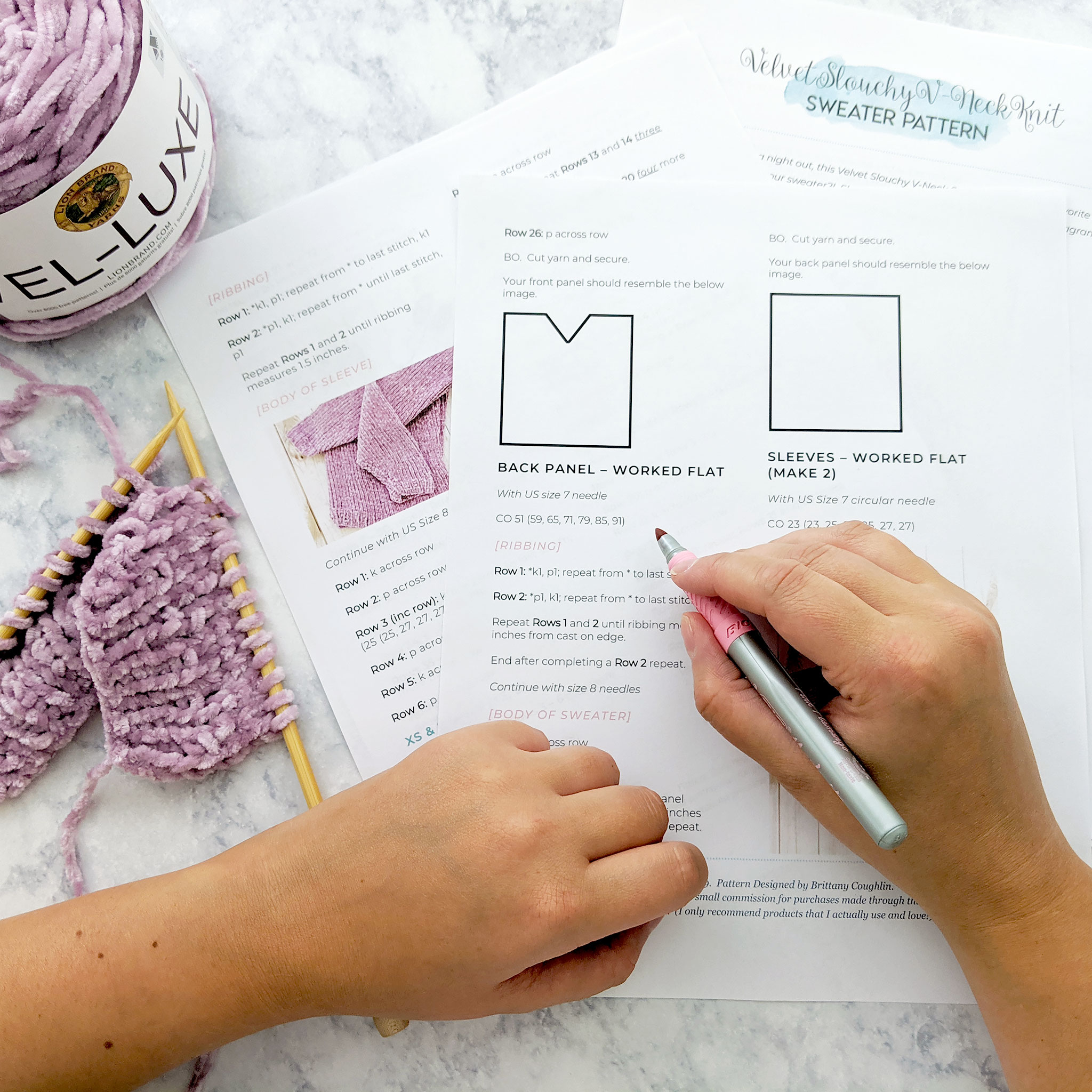 How to apply to be a Just Be Crafty Pattern Tester.
The first to step is to fill out the application below!  Once you've submitted your application for review, you will receive notification if you have been accepted into the program.  Once accepted, you'll then be entered into the Just Be Crafty Pattern Testing Pool and will be notified of testing opportunities that match up with your preferences!  Prior to a pattern testing opportunity, I'll send you an electronic terms of use agreement.
Please note that you can request to be removed from the pattern testing pool at anytime.