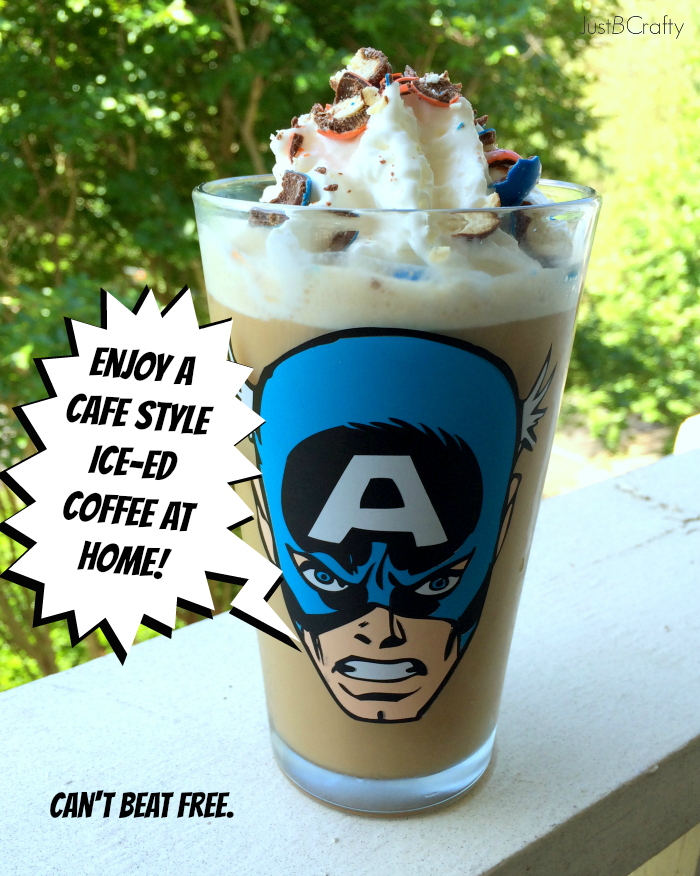 Hello, I hope everyone is enjoying their Monday afternoon. I don't know about your neck of the woods but it is B-E-A-utiful over here! 95 degrees and sunny…can't complain. This morning on my way home from work I was fighting the urge to stop at Starbucks and get an ice-ed coffee and let me tell you it took all of my being to not stop and get one.
I knew I didn't want to spend $5 on an iced mocha when the coffee I have at home is perfectly fine. But, I wanted an ice-ed coffee not a hot coffee and then realized I can make my own. And so can you!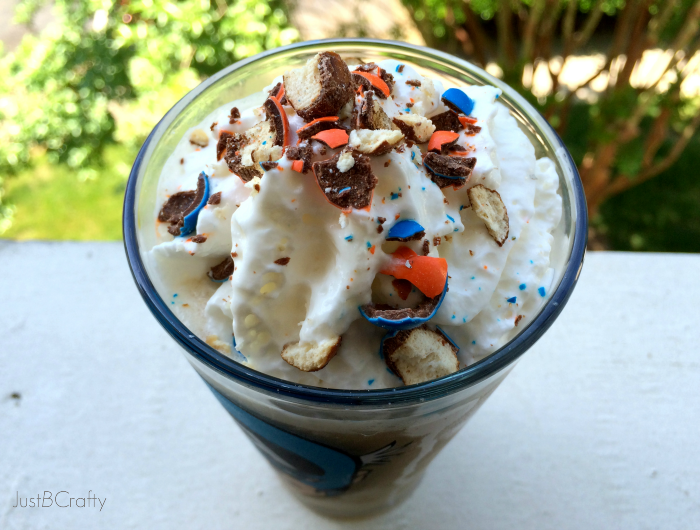 We have been using our blender/food processor a ton lately. Every morning I use it to make our breakfast fruit smoothie, non-dairy ice cream for a night-time treat, pesto, other stuff I can't remember at the moment, and now ice-ed coffee!
To make your own ice-ed coffee, here's what you'll need:
-blender
-2 cups of prepared hot coffee
-ice cubes
-favorite creamer
-Whip Cream
-crushed candies for garnish
Drop a healthy handful or two of ice cubes in the blender, pour in hot coffee, and add in the desired amount of creamer. My favorite creamer is the International Delight Almond Joy creamer, its soo good and really tastes like an Almond Joy!
Blend until well combined.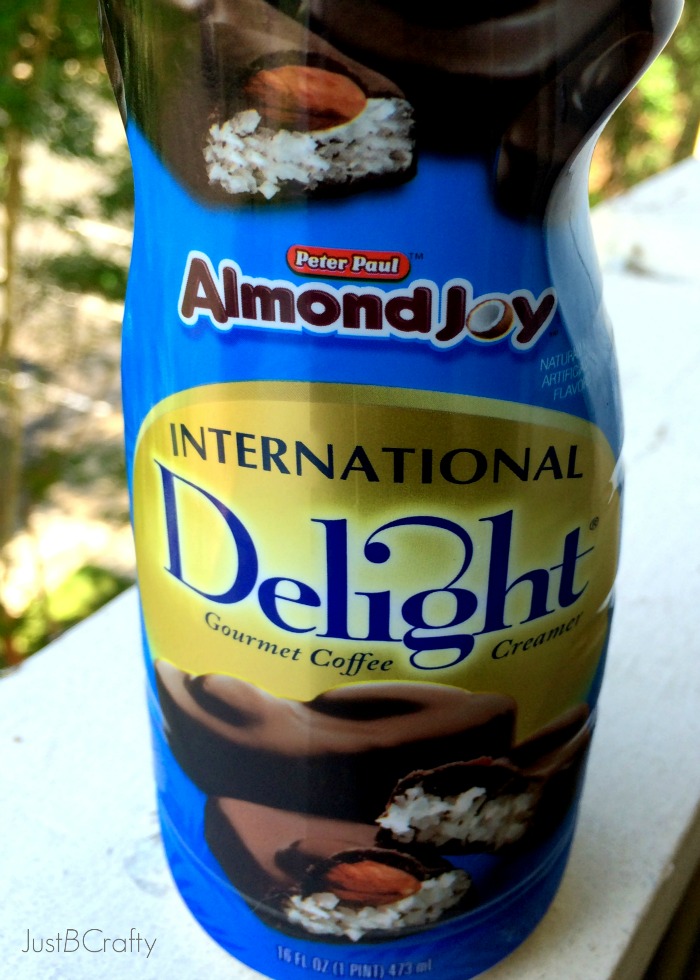 Fill a glass halfway with ice. Pour coffee mixture over ice. Top with whip cream and crumbled candies.
Enjoy your refreshing coffee!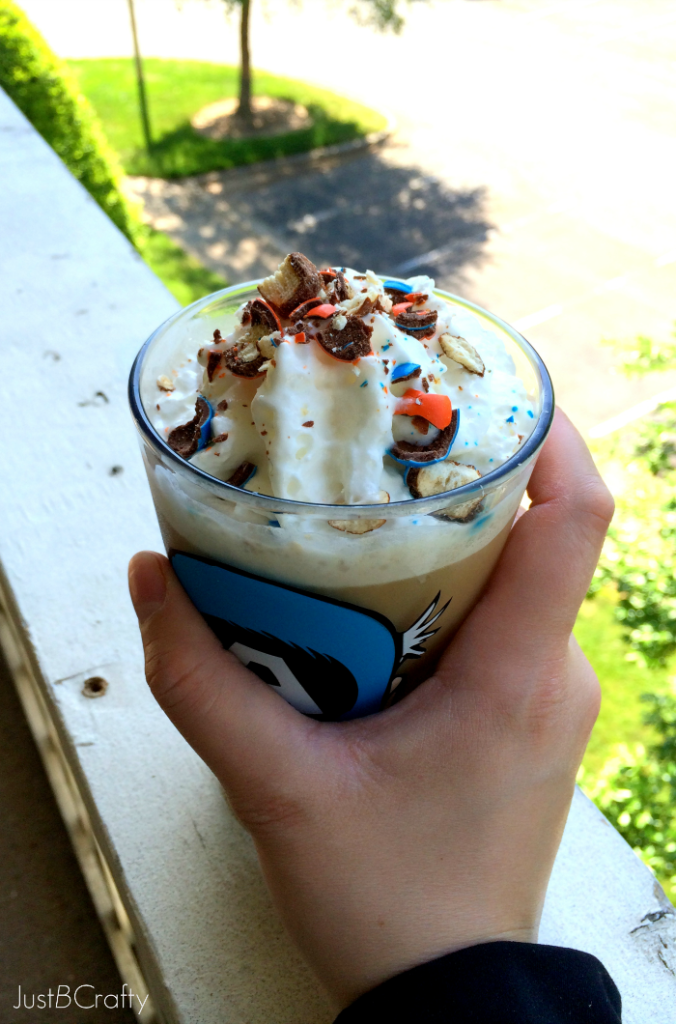 Have a great day…now that you've had your caffeine fix!