DIY Neon Stackable Bracelets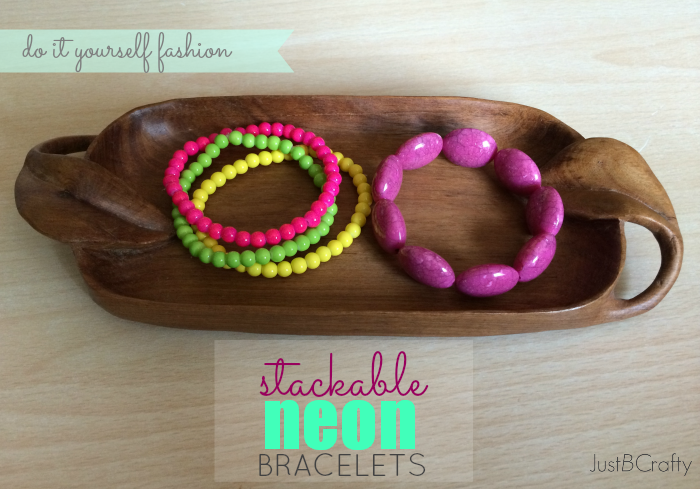 Hello, I hope you are enjoying your Friday afternoon! Sunday is Mother's Day already, I can't believe how fast time flies! I am little behind, so Mom if you are reading this your gift is will be a little late but do know it is coming. 🙂
Today I'm sharing a super quick tutorial on how to make simple bracelets. Stackable bracelets are so popular right now and adding the pop of neon into the mix can spruce up any old drab outfit!
To make your own bracelets, here's what you'll need:
-clear plastic cord ( I use Beadalon Supplemax Soft Illusion cord; .30mm)
-neon beads
-scissors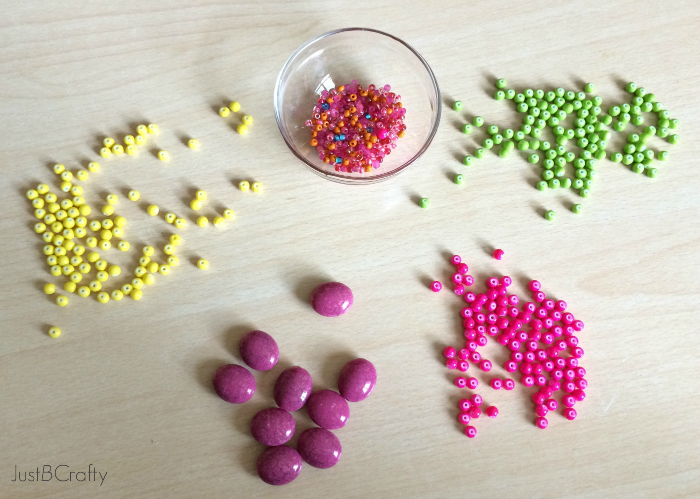 To make the bracelets more durable, I threaded the beads with two strands of cord.
Cut two pieces of cord that are about 12″ in length. I know this may sound a little long for a bracelet but it's a lot easier to work with long strands rather than tiny ones.
Thread your beads until the bracelet is big enough to slip over your hand but doesn't fall off.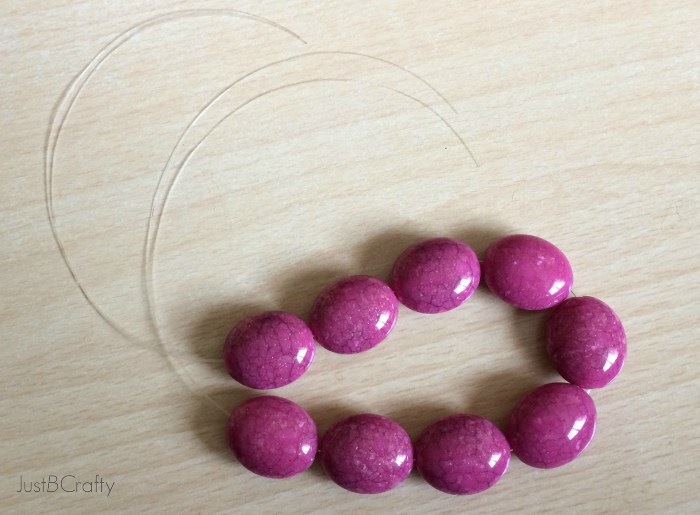 Pull tight and triple knot. Then take the string tales and weave them back into the beads.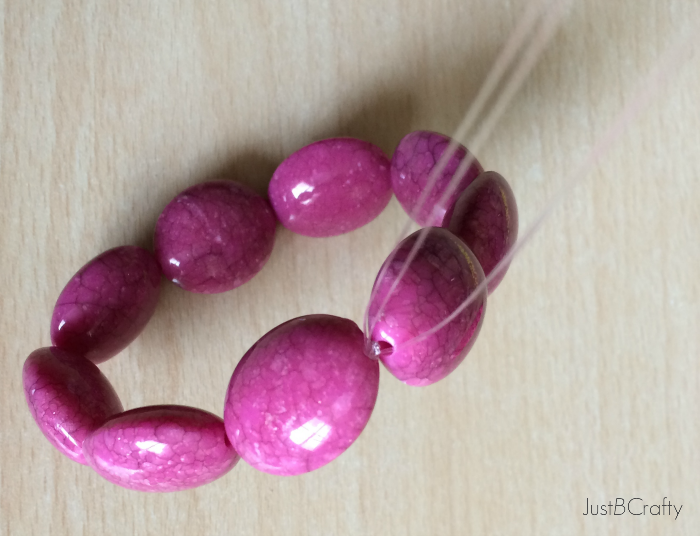 Cut any loose ends.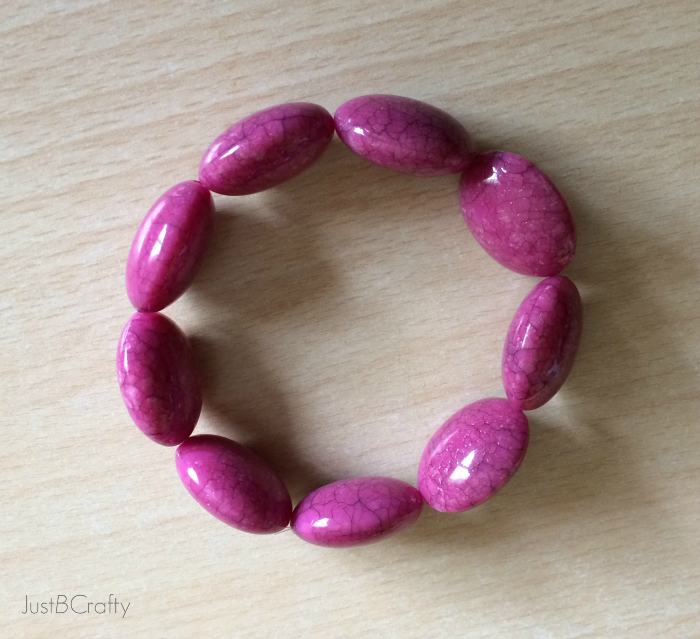 Make with all sorts of beads in any shape, size or color! Sport you new bracelets!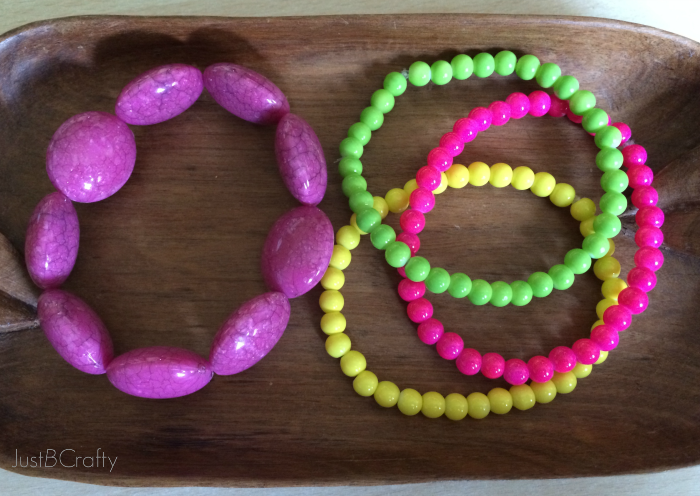 Oh and by the way…
I am now selling Crochet Market Totes in the
Just Be Crafty Shop
! I absolutely LOVE these bags! Not to brag or anything but….these bags are super awesome! Made with 100% cotton yarn the Crochet Market Tote is very durable and reusable. And did I mention washable??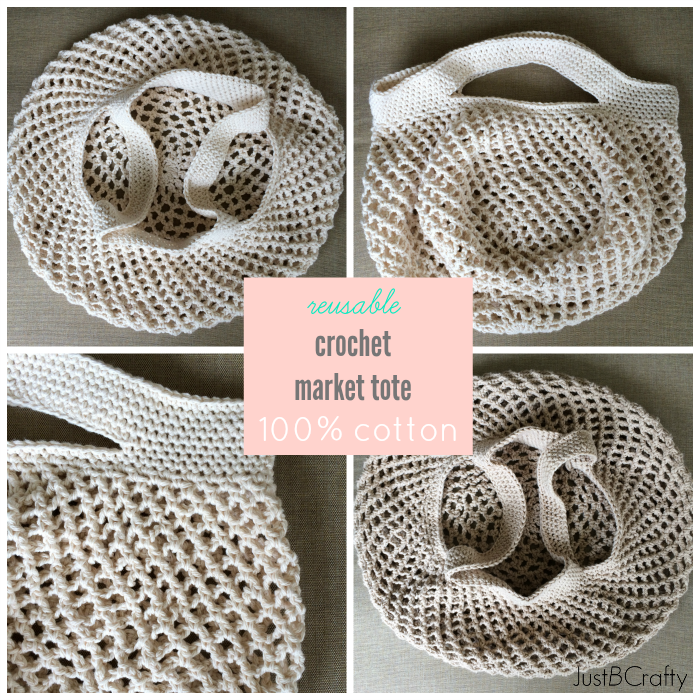 The Crochet Market Tote is your perfect companion for Saturday afternoon trips to the local farmers market, trips to the grocery store, or just carrying anything at all! The bags fit as much and more than a regular plastic shopping bag and are so much better for the environment!
I know I am shamelessly promoting right now, but they are totally made with precision and love! Check them out right
here
!