Farmhouse Kitchen Knitted Dishcloths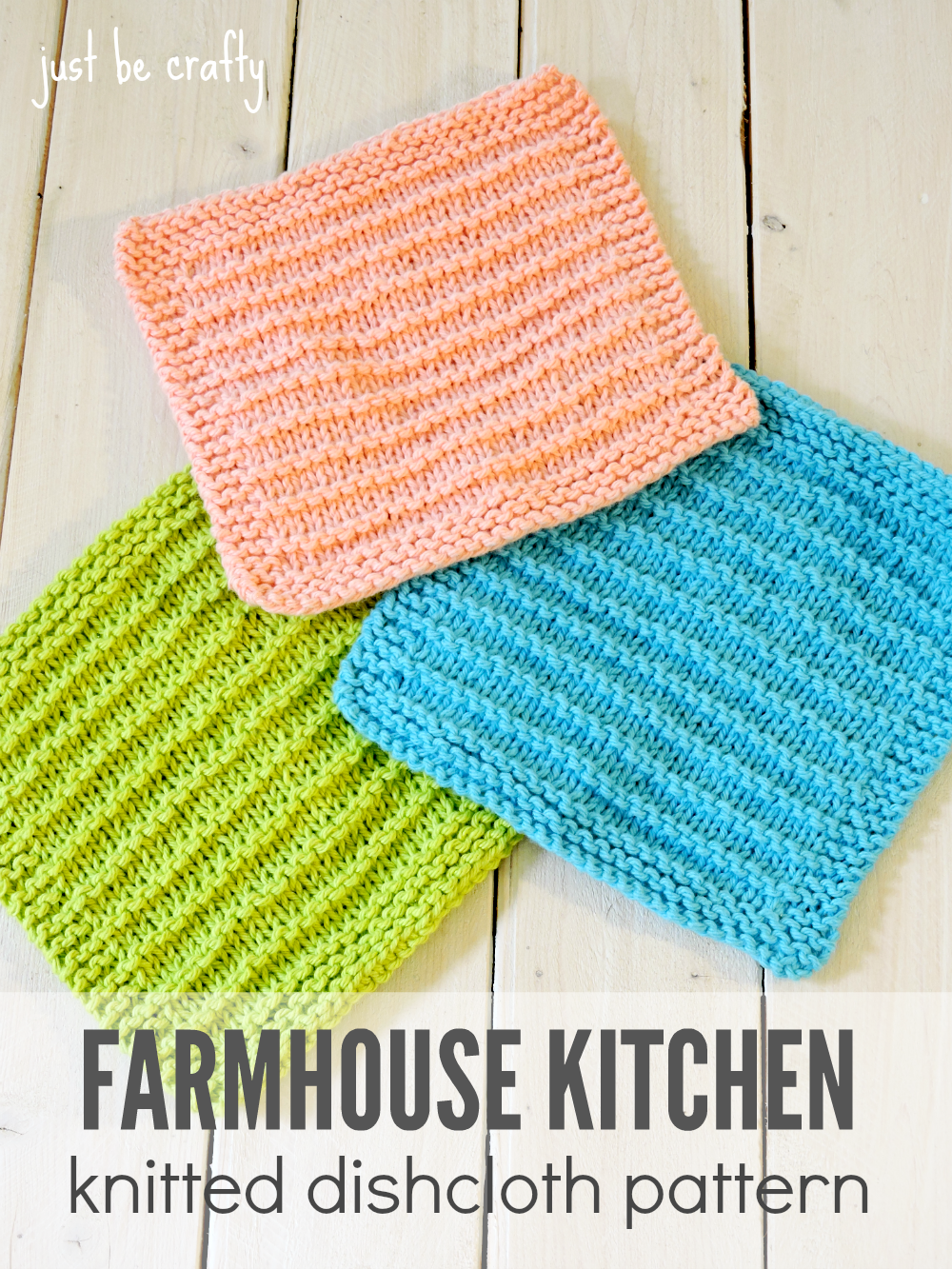 Hello, hello!  Hot off the press… I have a brand spankin' new pattern to share today – the Farmhouse Kitchen Knitted Dishcloth!  The modern farmhouse style is so in right now, thanks to Chip and Joanna Gaines and their series Fixer Upper.  If you haven't already seen the show, please please check it out!  They fix up old homes for home buyers and have the most beautiful classic style and are absolutely hilarious.
It's one of my favorite shows right now, and these dishcloths were inspired by Joanna's pristine white/neutral kitchens and the farmhouse sinks in them!  In my opinion, these bright dishcloths would make those kitchens POP!  It's a super fun and easy pattern and great for beginners!
See below for the free pattern.  And a printable version of this pattern is available for purchase here!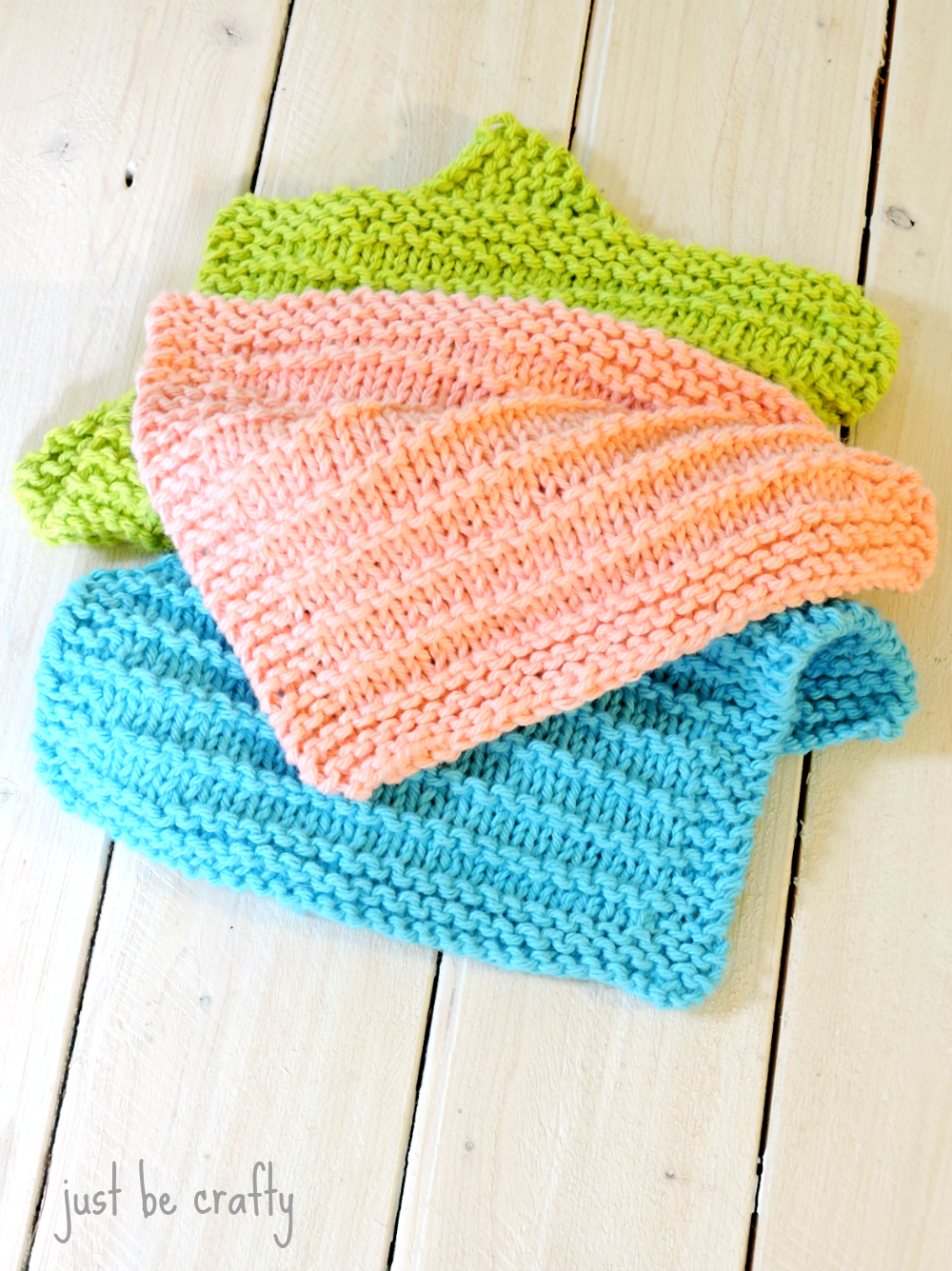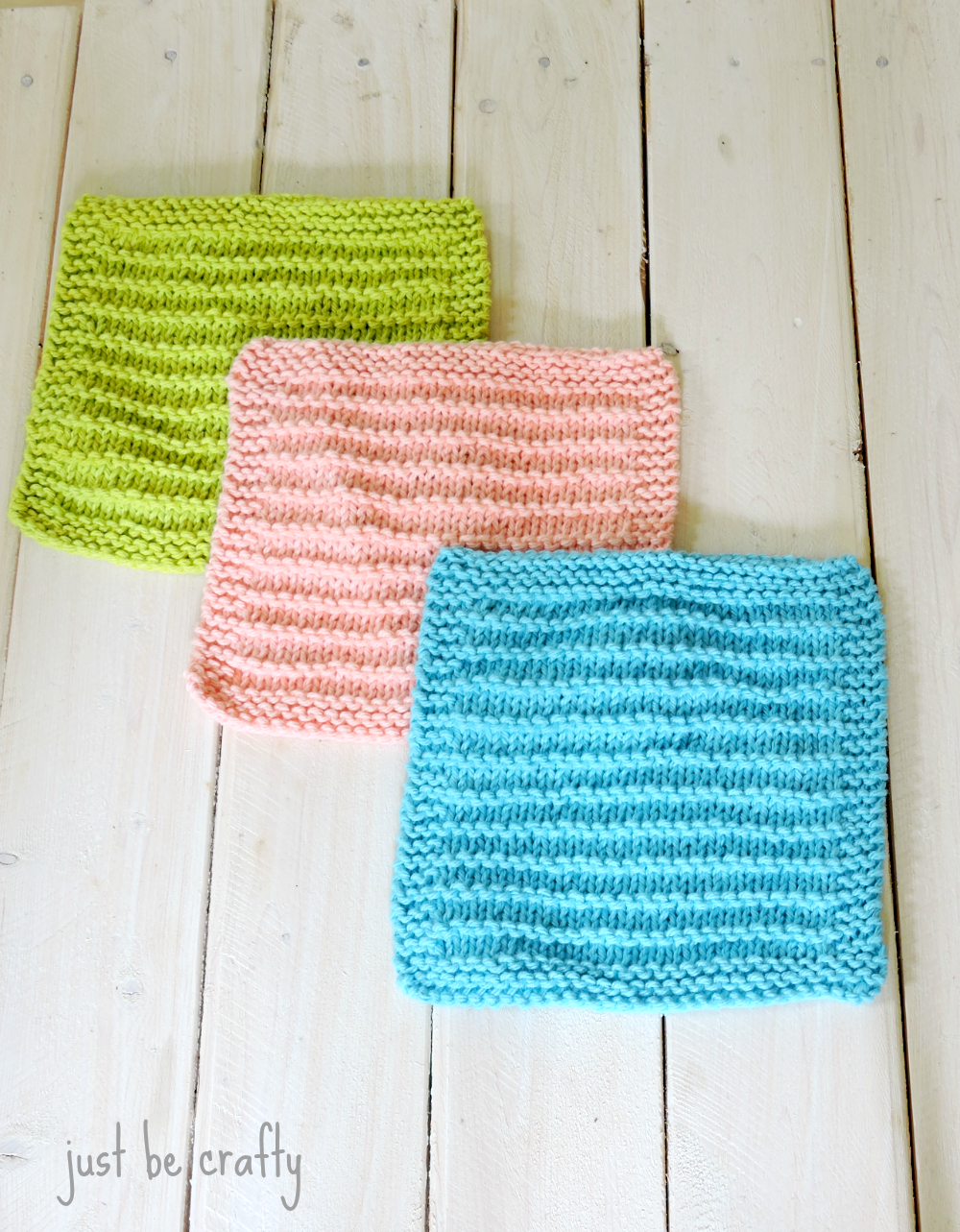 Farmhouse Kitchen Knitted Dishcloth Pattern
*This post may contain affiliate links.  Please see my disclosures page for more information.
All patterns on this blog are for personal use only and may not be redistributed, copied, blogged, or sold as your own.  You may sell items made by my patterns as long as the item is made by you personally (not mass produced) and that proper credit is given back to me and my site, Just Be Crafty. You may not use my photos for your online sales listings. 
For more information please see my Pattern Permissions Page.
Materials
US size 8 knitting needles
1 skien of Lily's Sugar n'Cream Yarn (pictured in: Hot Blue, Tea Rose, and Hot Green)
Yarn needle
Scissors
Finished Measurement
Approximately 7.5 inches x 7.5 inches
Key
k – knit
p – purl
right side – front of work
wrong side – back of work
BO – bind off
Pattern
CO 30 Stitches
Rows 1 – 5: Knit
Row 6: k3, p24, k3
Row 7: knit
Row 8: knit
Row 9: knit
Repeat rows 6 – 9, 9 times
You should have just now ended on a "right side".   Beginning on the "wrong side", knit the next 3 rows.  Next row, BO.
Cut yarn and weave in your ends.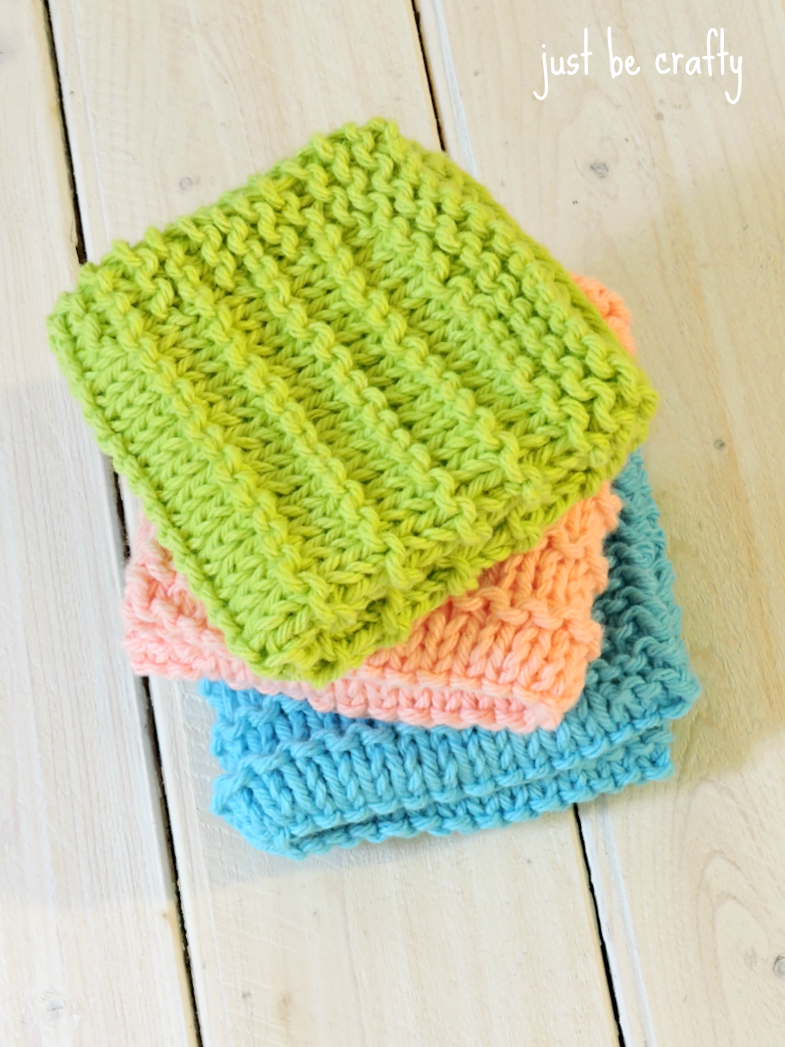 Enjoy!