Mint Color Block Crochet Cowl Pattern
The Mint Color Block Crochet Cowl Pattern is a super quick and easy project to finish over a weekend!  This colorful fitted cowl will keep you stylish AND warm!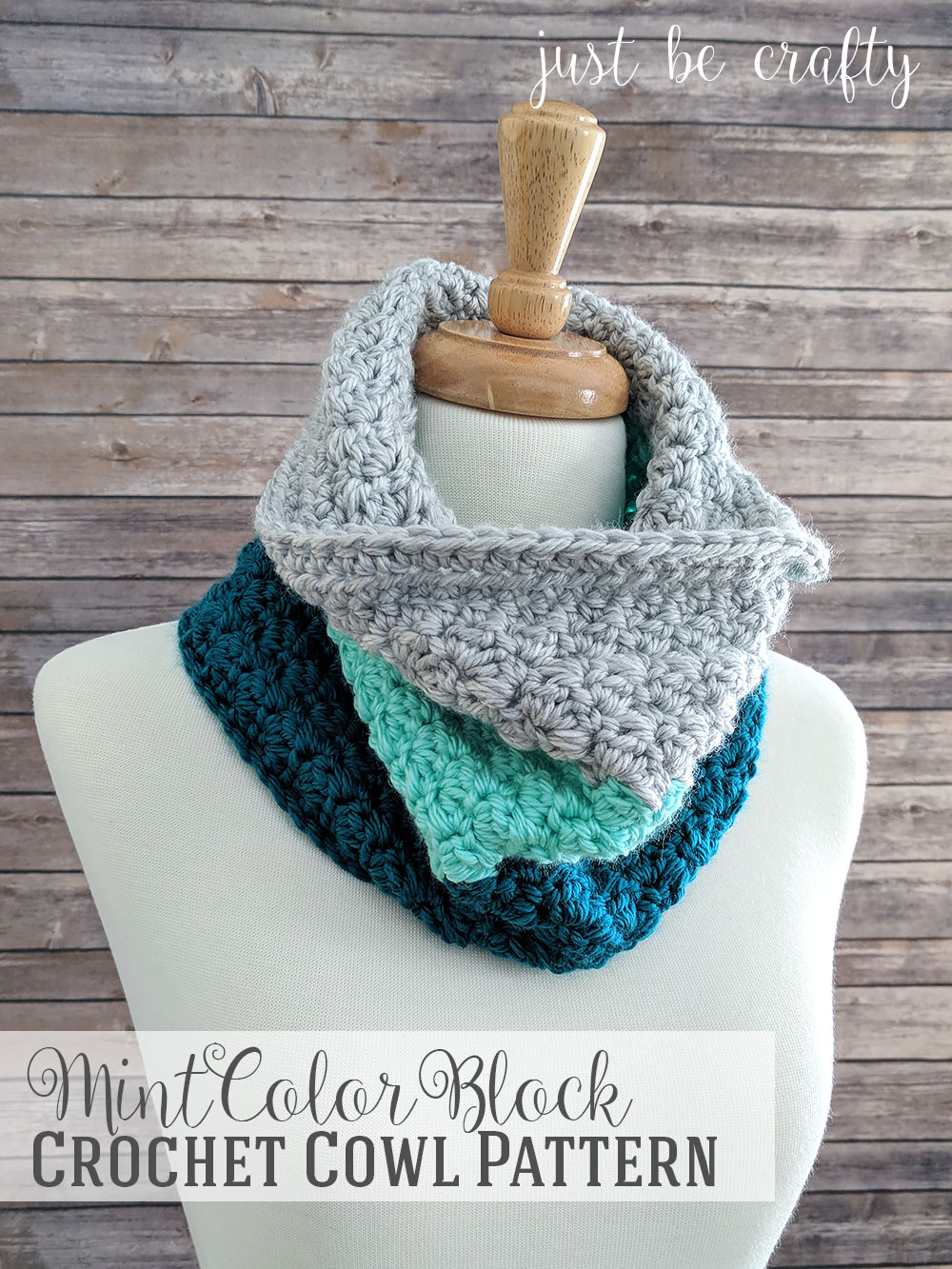 Hey there, thank you for stopping by my blog!  Today I am sharing a fun new pattern – the Mint Color Block Crochet Cowl.  I hope you are enjoying your winter so far and staying warm!  To help you stay warm throughout the rest of the season I thought it would be fun to make another crochet cowl!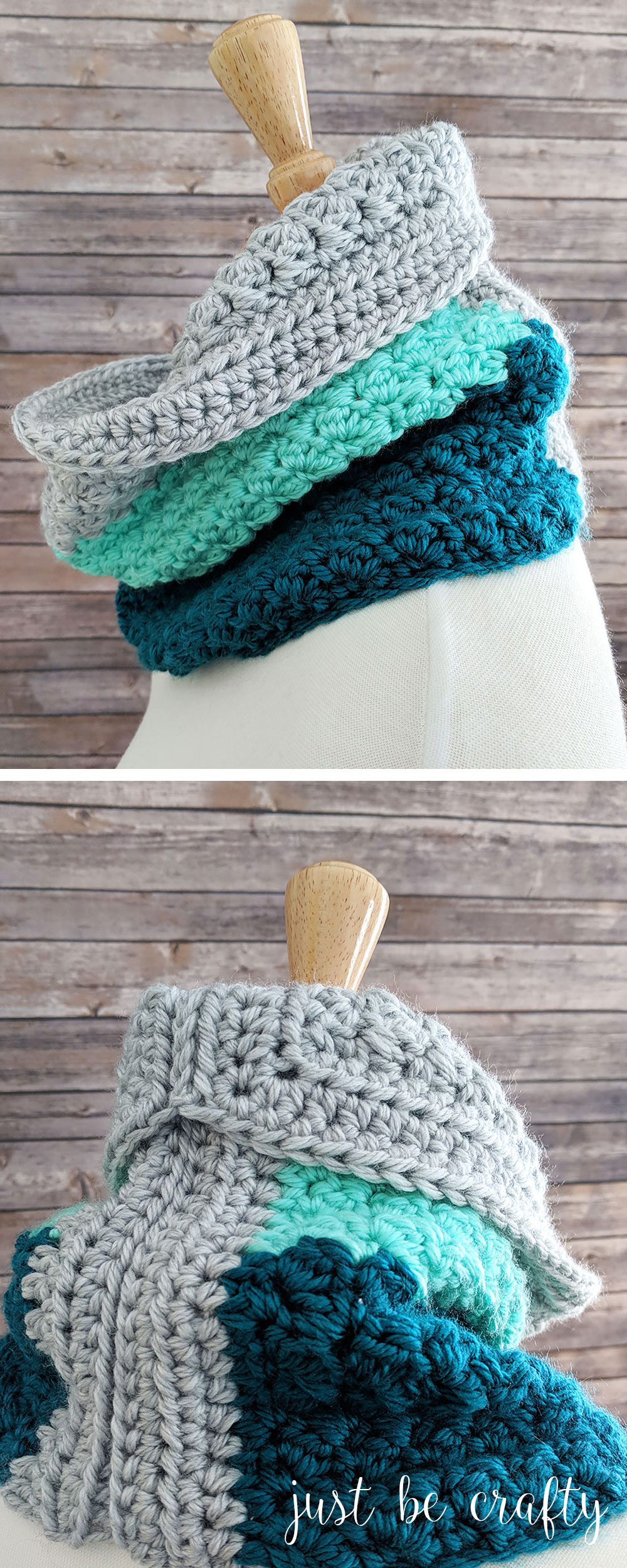 In case you missed it, I posted the Textured Woodland Cowl last week in a really pretty amethyst color.  I don't typically wear a lot of color – mostly greys and blacks.  So in an attempt to step out of my comfort zone I have been trying incorporate more colors into my patterns – hence the pop of mint in this cowl!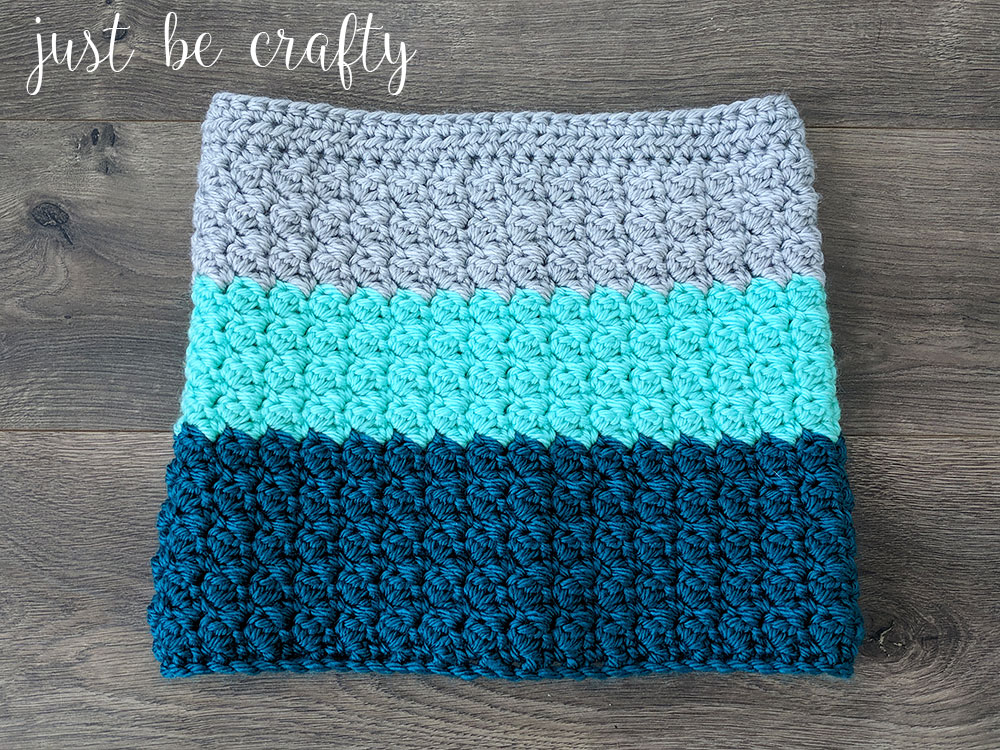 In addition to a pop of color, this pattern features a really pretty texture of combining single crochets and double crochets.  I used this same stitch technique in my Crochet Textured Dishcloth Pattern.  To see a tutorial of this stitch in action check out my video below for a visual of the stitch:
Check out this video to see the stitch technique used in this pattern!
This post contains affiliate links.  For more information please see my disclosures page.
Mint Color Block Crochet Cowl Pattern
Materials:
Finished Measurement:
Approximately 12.5 inches wide with 11 inches long
Gauge:
4 inches is equal to 10 st by 11 rows of pattern
Key:
ch – chain
dc – double crochet
hdc – half double crochet
right side – front of work
sk – skip
sl st – slip stitch
st – stitch
Pattern
In color #1, ch 61
Row 1: In 2nd ch from hook, make a sc, then dc in next ch; keep alternating sc and dc in each ch until you reach the end of the row, ch 1 and turn.
Row 2: sk 1st st, sc AND dc in next st, *sk a st, sc AND dc in next st; repeat from * to end of row, ch 1 and turn.
Rows 3- 10: repeat Row 2
Cut color #1, attach color #2.
Rows 11 – 18: repeat Row 2
Cut color #2, attach color #3.
Rows 19 – 24: repeat Row 2
Cut yarn and secure.
Partial Border
(The border is partial as it does not travel along the bottom edge.)
Lay piece out flat in front of you.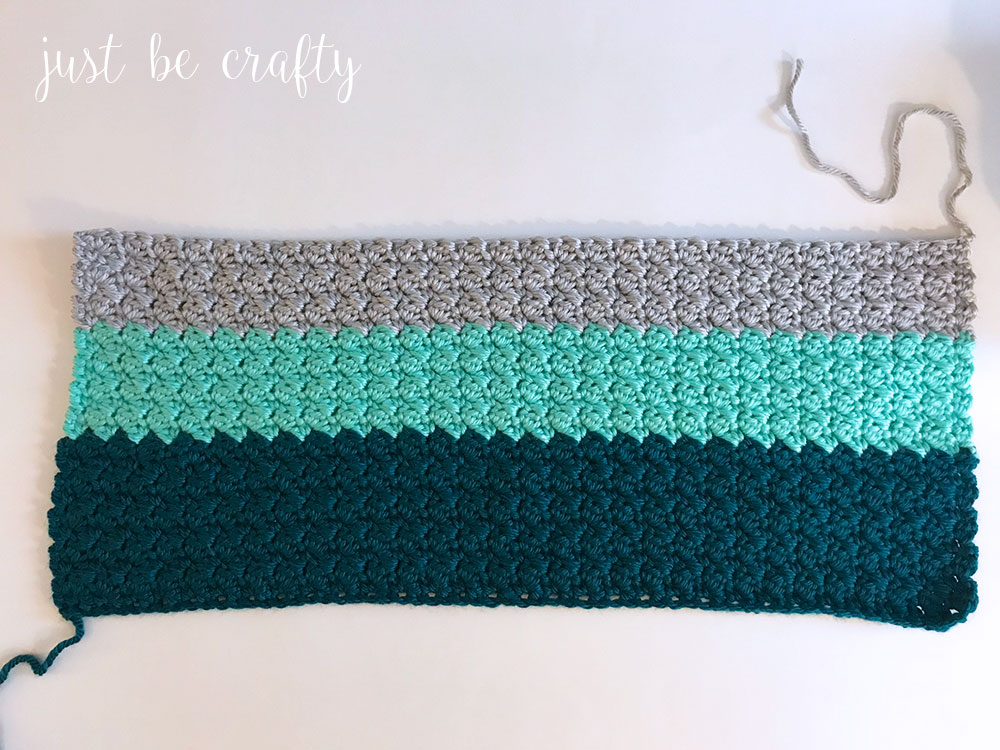 Row 1: Starting on the right edge at the bottom, insert yarn in the bottom corner stitch and ch 2 (the ch 2 does not count as a st), and 24 hdc evenly along side edge and make 3 hdc in the corner stitch, hdc along top edge, making 3 hdc in the next corner, make 24 hdc along left side edge, turn.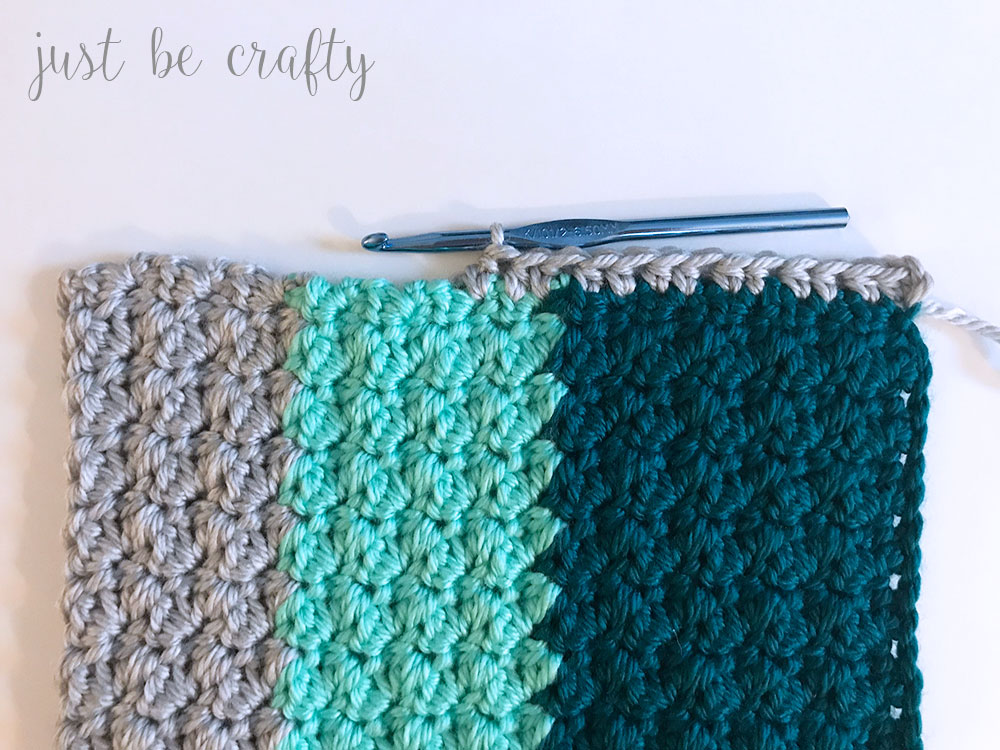 Row 2: ch 2 (does not count as a st), hdc in each st making 3 hdc in both center corner stitches, once you reach the end, turn.
Row 3: Repeat Partial Border Row 2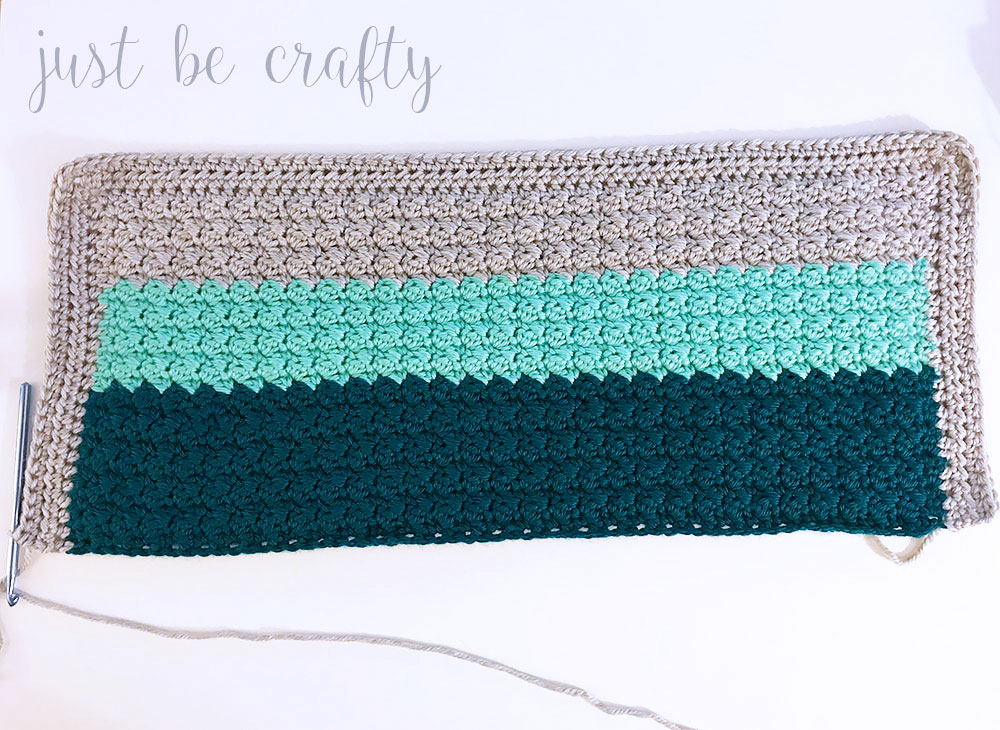 Forming the Cowl
Lay piece out flat with right side facing up with Partial Border at the top.  Fold in half so that both side edges are touching, line up stitches, ch 1 and sl st the outer loops together – ending in the center corner st at the top edge of the cowl.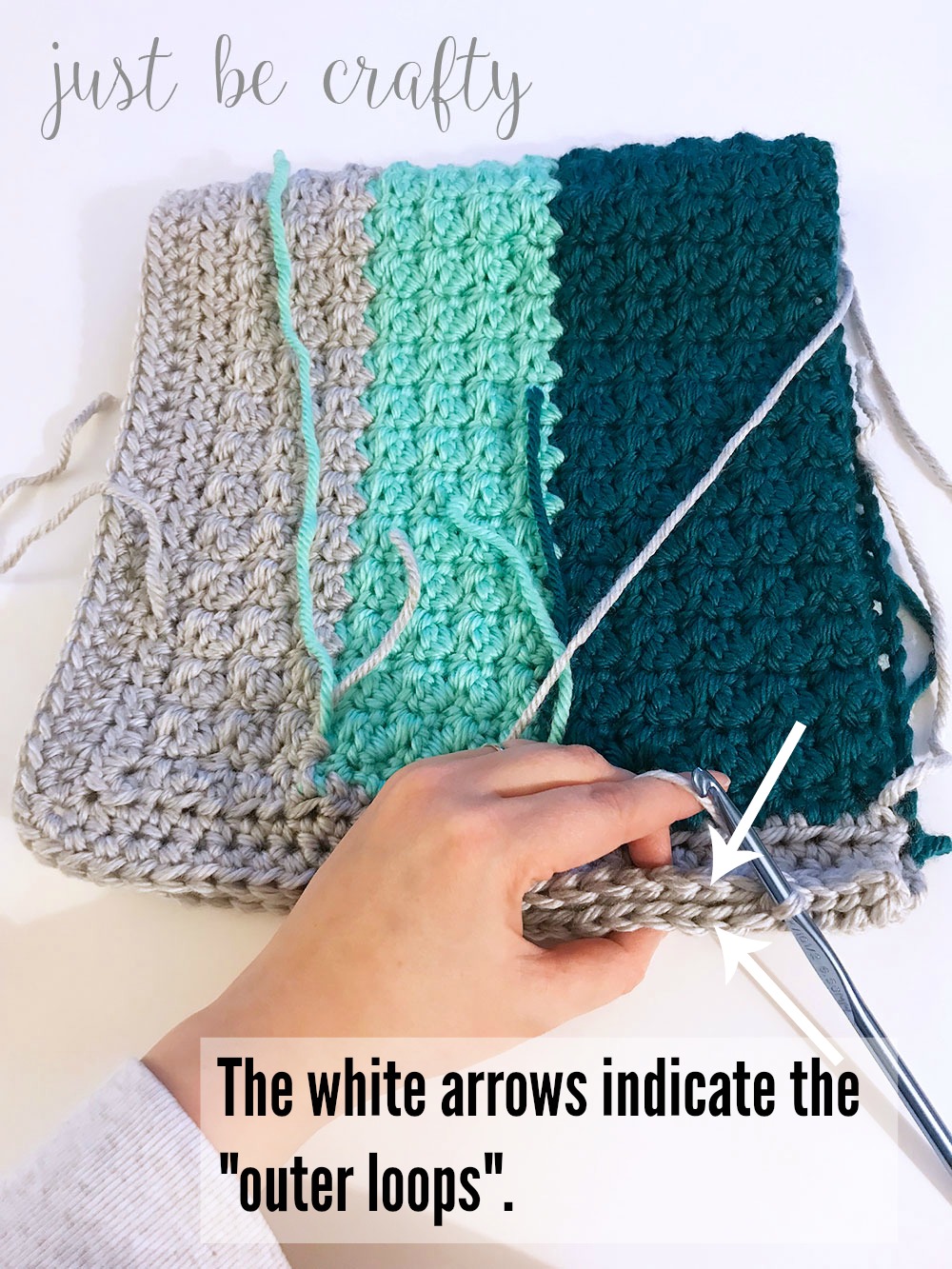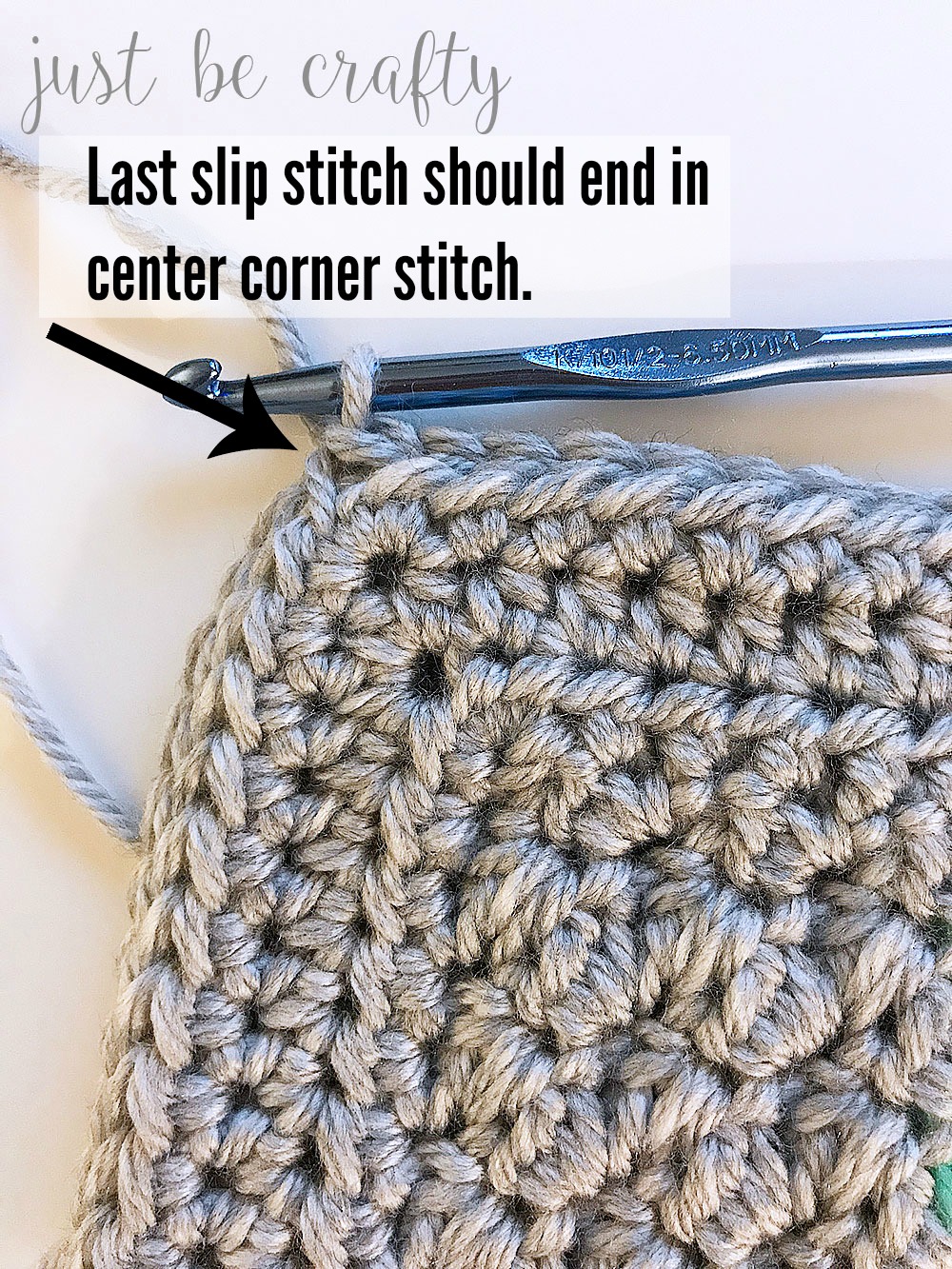 Cut yarn, secure and weave in ends.  Turn cowl right side out.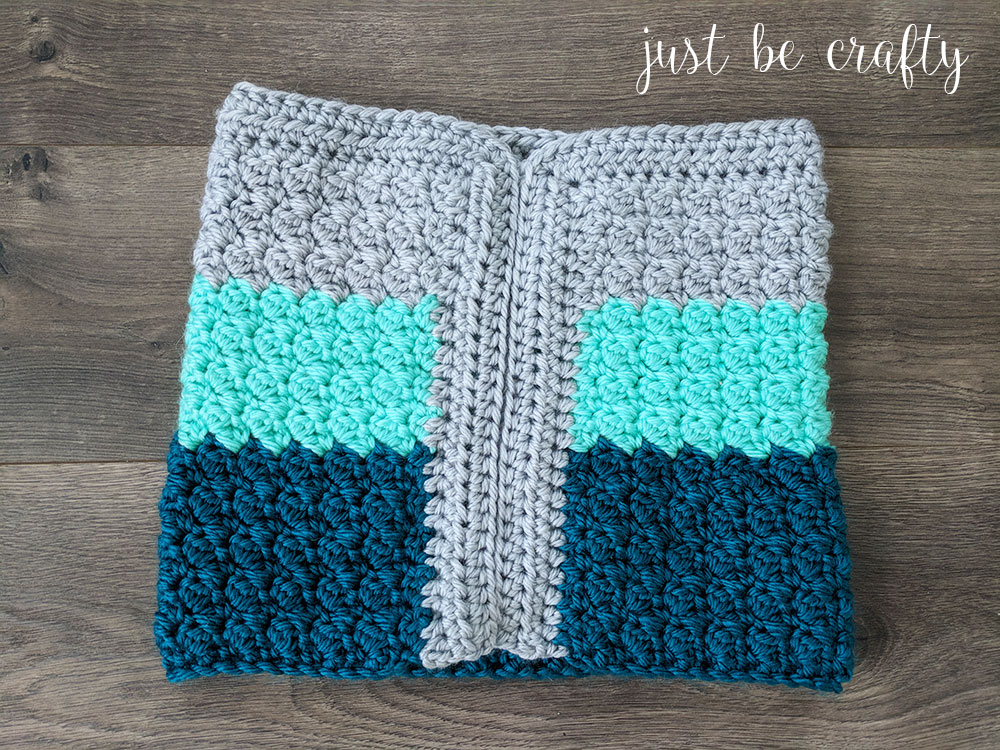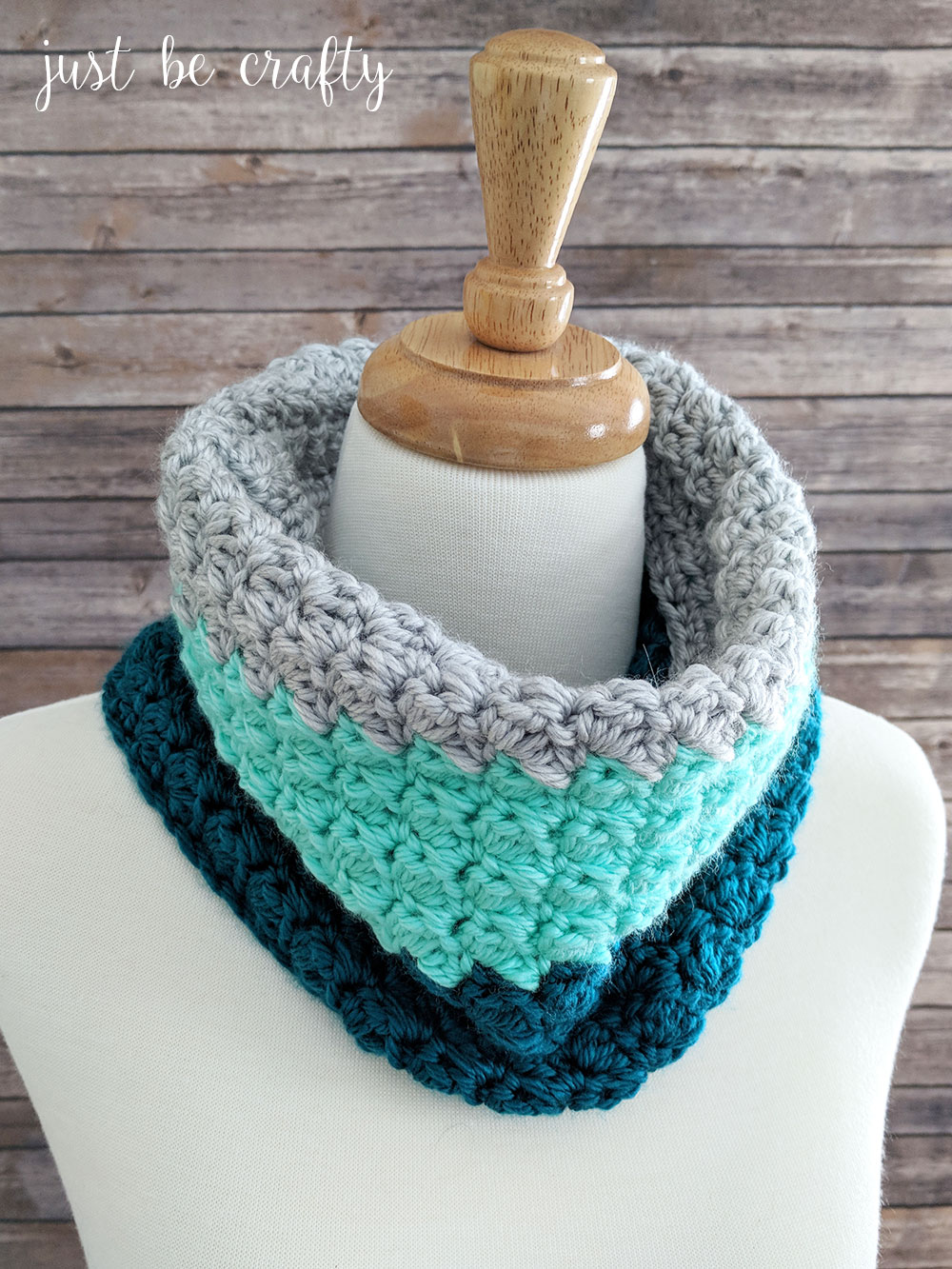 Enjoy!