Granny Ripple Stitch Video Tutorial & Free Cheat Sheet Download
Learn to crochet the Granny Ripple Stitch in this step by step video tutorial, and then use the free printable to calculate your custom foundation chain!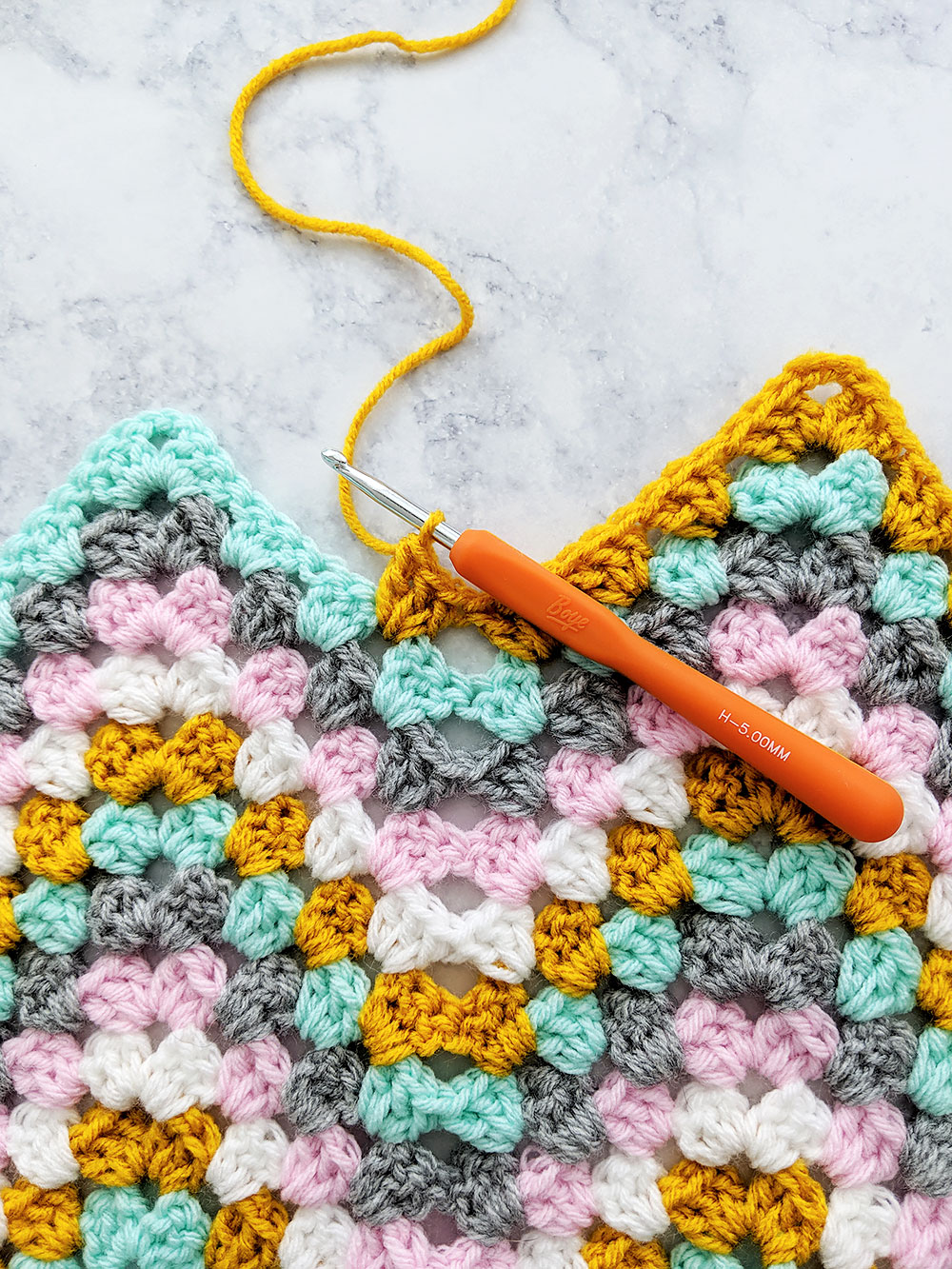 The Granny Ripple Stitch
Hello and welcome to my blog!  Today's video tutorial is all about how to do the Granny Ripple Stitch.  The Granny Ripple Stitch is a fun design that features clusters of three double crochets that forms a zig-zagged or rippled fabric.
This ripple design consists of four clusters leading up to each peak and four clusters leading down to each valley.
How many chains to get started?
The above question is one of my most commonly asked!
Since posting the Granny Ripple Stitch photo tutorial I have received many questions on how to figure out the correct amount of chains for blanket size xyz.   To make things easier, I have pulled together the following information in this post so you'll know exactly how many chains you need for a blanket of ANY size!
A compiled chart with common blanket sizes
Suggested foundation chain lengths for common blanket sizes
How to easily calculate your foundation chain for absolutely ANY blanket size!
I have also put this information together into a FREE cheat sheet download!  (The download link is at the end of the post!)
[How to use your cheat sheet]
Print it out and keep it handy!  Use the cheat sheet along with the full pattern photo and video tutorials.
You can find the photo tutorial here
See video tutorial below
Video Tutorial
The below chart lists suggested foundation chain amounts for common blanket sizes.  (Please note the gauge information below the chart.)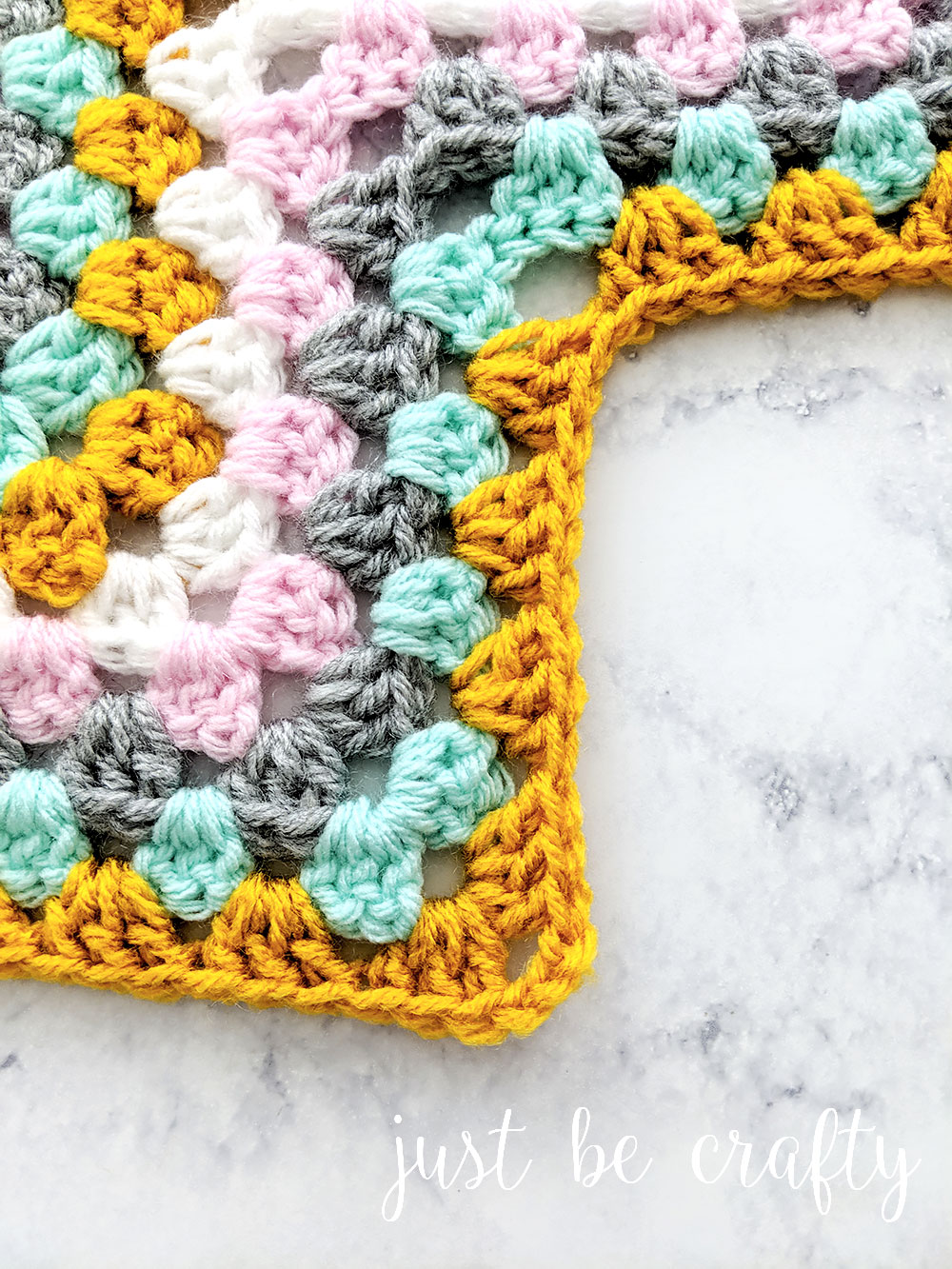 Blanket Size Chart & Chaining Suggestions
The below chart lists common blanket sizes measured in inches.  The last column lists suggested foundation chain amounts to help you achieve the corresponding blanket size.

*Gauge: Chain amounts are based on use of a 5.0mm crochet hook and a 4-medium (or worsted) weight 100% acrylic yarn.  Each repeat equals approximately 6 inches.
Not finding the specific blanket size for your needs in the above chart?  No problem!  See below for step by step instructions on how to calculate your foundation chain amount in just 5 simple steps – for a blanket of ANY size!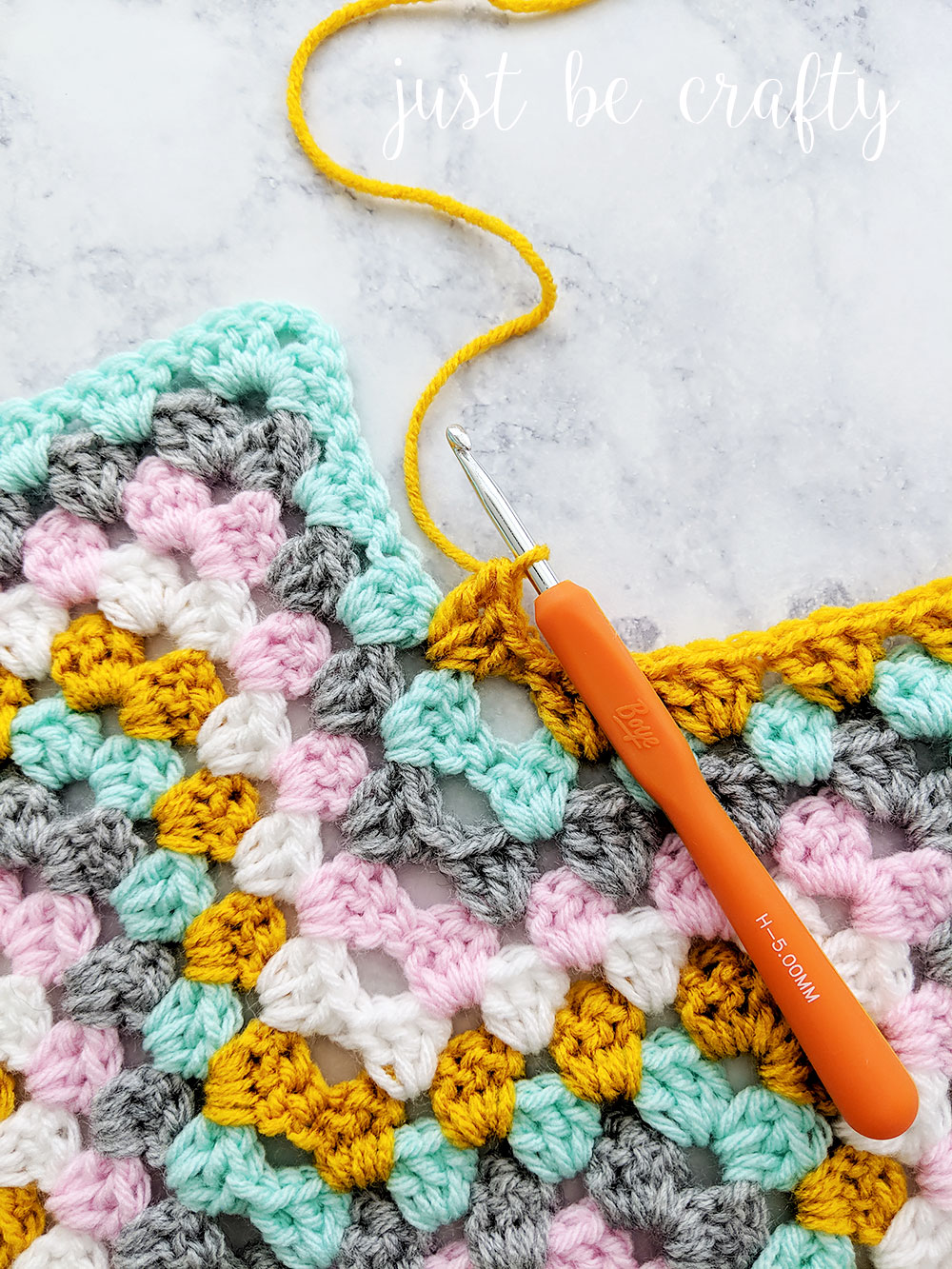 Making A Custom Blanket
This Granny Ripple design is worked in multiples of 24 chains, meaning each repeat is 24 chains.
Not sure how many repeats you need and/or where to start!?  No problem!  Use the instructions listed below to help calculate YOUR unique foundation chain!
 [CALCULATE YOUR FOUNDATION CHAIN IN 5 SIMPLE STEPS!]
STEP 1: Make a swatch.  Start with a foundation chain of 46 and complete at least 6 rows of the Granny Ripple Stitch.  Crochet along with me as I make a swatch in the video tutorial!
STEP 2: Measure one of your upside down "V's".  This tells you the width of one repeat.  (ex: 6 inches)
STEP 3: Figure out your desired blanket width. (ex: 42 inches)
STEP 4: Divide your desired width from Step 3 by your repeat measurement in Step 2.  This number tells you how many repeats (or multiples of 24) you will need.  **Round to the nearest whole number if applicable.**

STEP 5: Multiply calculation from Step 4 by 24 (which is equal to one repeat).  Then subtract 2.

Wait…why subtract 2??  We subtract 2 at the end because:
The last repeat of the row only requires 19 chains (So that subtracts 5 chains from our grand total).
To start the row we need to add 3 chains, which counts as the first double crochet.
If we subtract 5 and add 3, that gets us to a difference of subtracting 2!
Now that you have your foundation chain total, you're ready to crochet your blanket!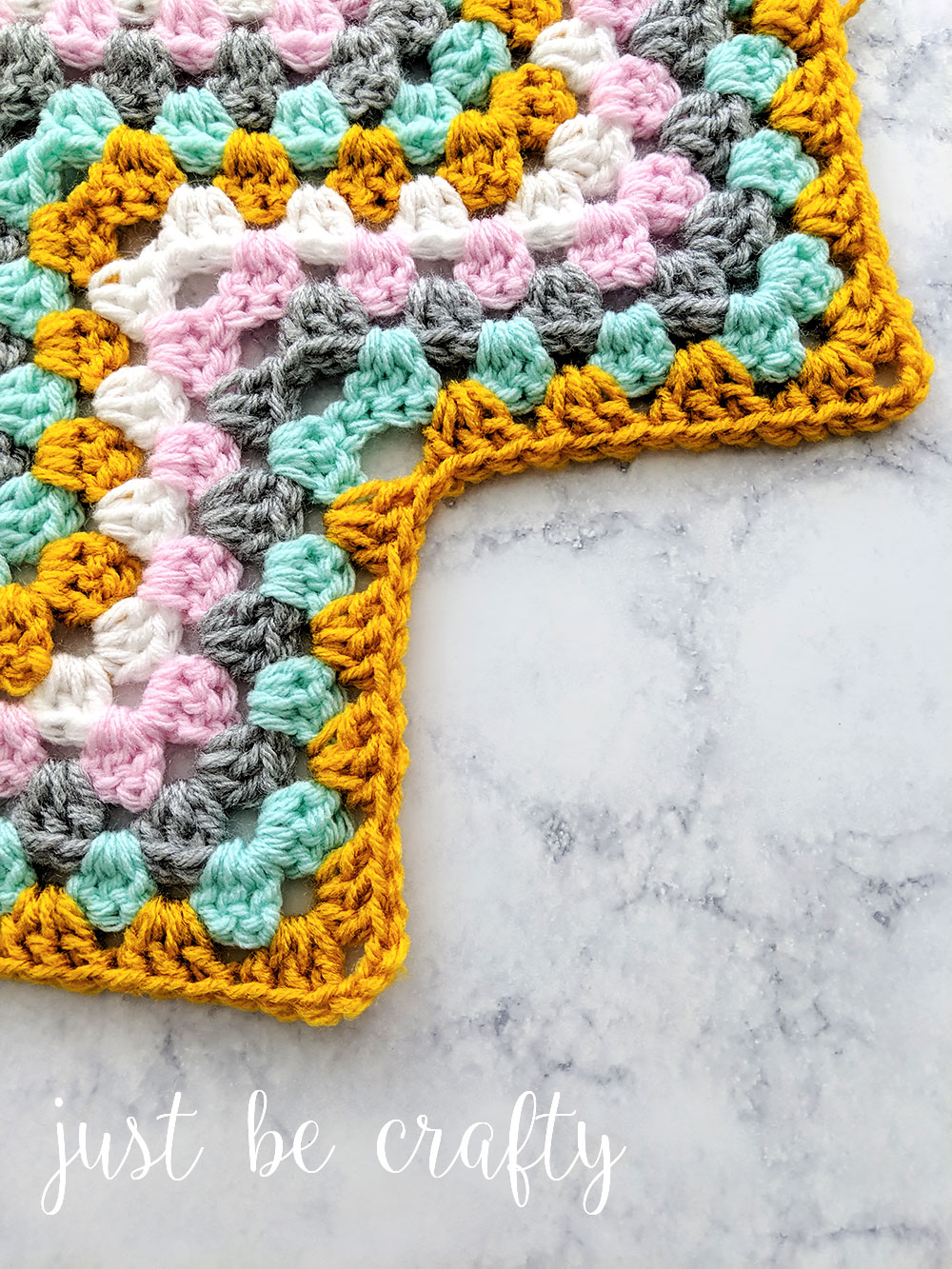 Enjoy!