Happy St. Patrick's Day + Free Printable!!
Hello my friends, Happy St. Patrick's Day! In honor of the special day I thought I would share with you a free printable! Ok, so I'm about to ask you a serious question…have you seen The Office? I sure hope you have, but if not then I am telling you it is a must! It's so hilarious, I LOVE it and think you will too! It's my absolute favorite tv show. Ever. You could probably say it's an obsession.
Anyways, the quote on the printable is a remark made by Dwight Schrute to his arch nemesis Jim Halpert. This was one of my favorite episodes for so many different reasons and this clip is so funny on a couple different levels. I love when shows and movies reference each other. The Office has made lots of Titanic and Harry Potter references over the years and they cracked me up every time. You may already know about my Titanic obsession from the
Knit Heart of the Ocean Necklace
I made last month, if not check it out!
Want to see what all the fuss is about, check out the clip!
This pretty much sums up a couple of my major loves in life and couldn't be more fitting for St. Patrick's Day!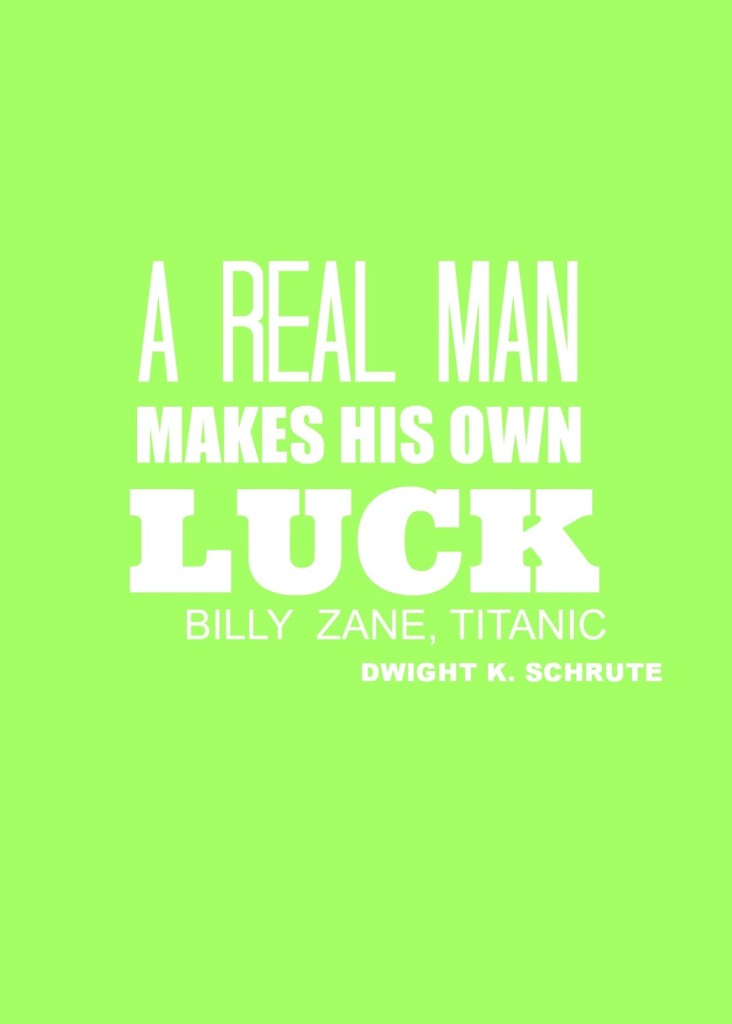 Get your free printable!