How To Keep Track of Your Knitting and Crochet Projects With This Simple Trick + Free Printables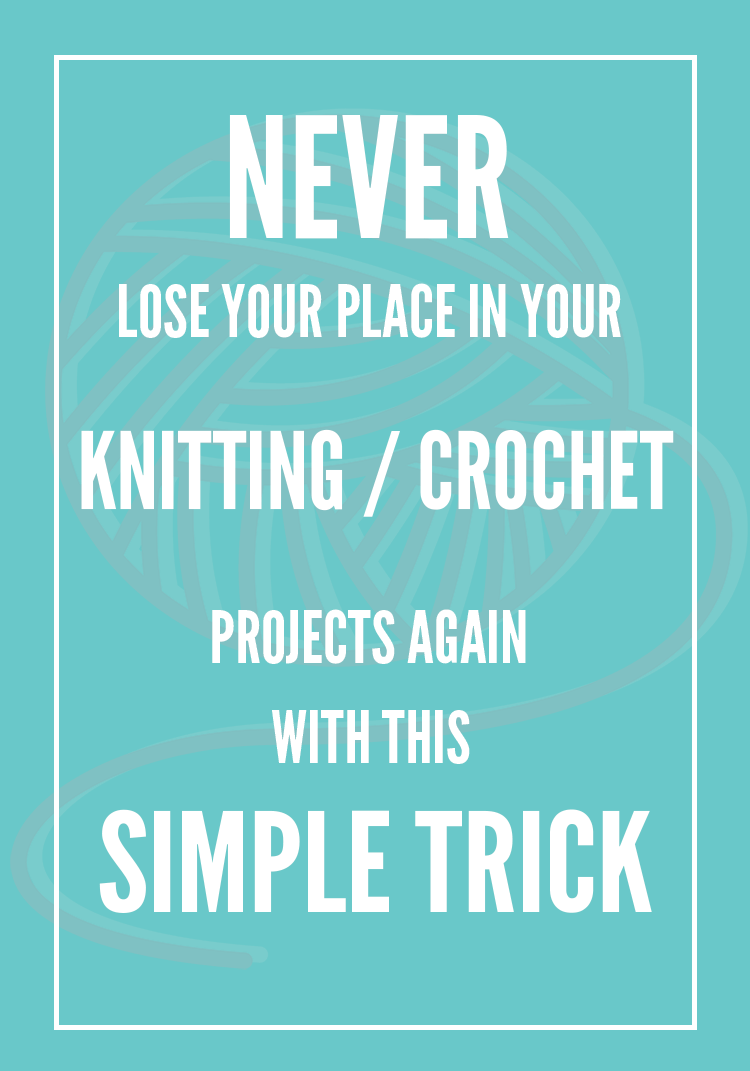 If you have ever been in the middle of a knitting or crochet project, completely lost your place and have had to unravel hours of hard work… then this post is for you!  I don't think I can count the amount of times I've spent hours on knitting and crochet projects and had to frog them all because I had no idea where I was.
I usually have Netflix to thank for stealing my attention, or simply setting the work down for awhile and forgetting where I've left off…
Let's face it, knitting and crochet projects can take FOR-EV-VERRR and typically we're not going to get through an entire project in one sitting.  I came up with a simple trick that has been helping me out so I thought I would share it with you too!
So what is this simple trick you ask?
My trick is this, I mark my rows on a piece of paper.  To do this I'll write out row 1, row 2, row 3 and so on.  And that's it!  So that way, when I stop paying attention or put my work down for an extended period of time and come back to it, I know exactly where I've left off.
But, to make it easier for you and myself I came up with two FREE printables to share!  One is for projects worked in rows, and the other is for projects that work in the round.
To use these just simply print them out, and put a check mark in the box next to each row or round you have completed.  Both sheets are numbered to 100, so if you have a project that has more rounds/rows than that, just print out the appropriate number of sheets!  Easy peasy!
Now that you have this little secret weapon, you'll never lose your place again!  You're welcome! 🙂
Get your FREE printable downloads for your next knitting and crochet projects below!
Do you have any other tricks that help you keep track of your knitting and crochet projects?  Let me know in the comments below!