Super Sneak Peek At New Projects Coming Soon!
Today's post is a round-up of knit and crochet patterns coming to the blog soon!  Be sure to subscribe to be the first to know when these patterns are available!
1. Broomstick Lace Tutorial
Have you been wanting to learn how to do broomstick lace??  Yes?!  Well good, because I'm working on a step by step tutorial on how to do it!  I love this stitch because its beautiful and looks super complicated, but it's really not once you get going.  I will admit, its a little awkward at first but I think you'll get the hang if it pretty after a couple of rows!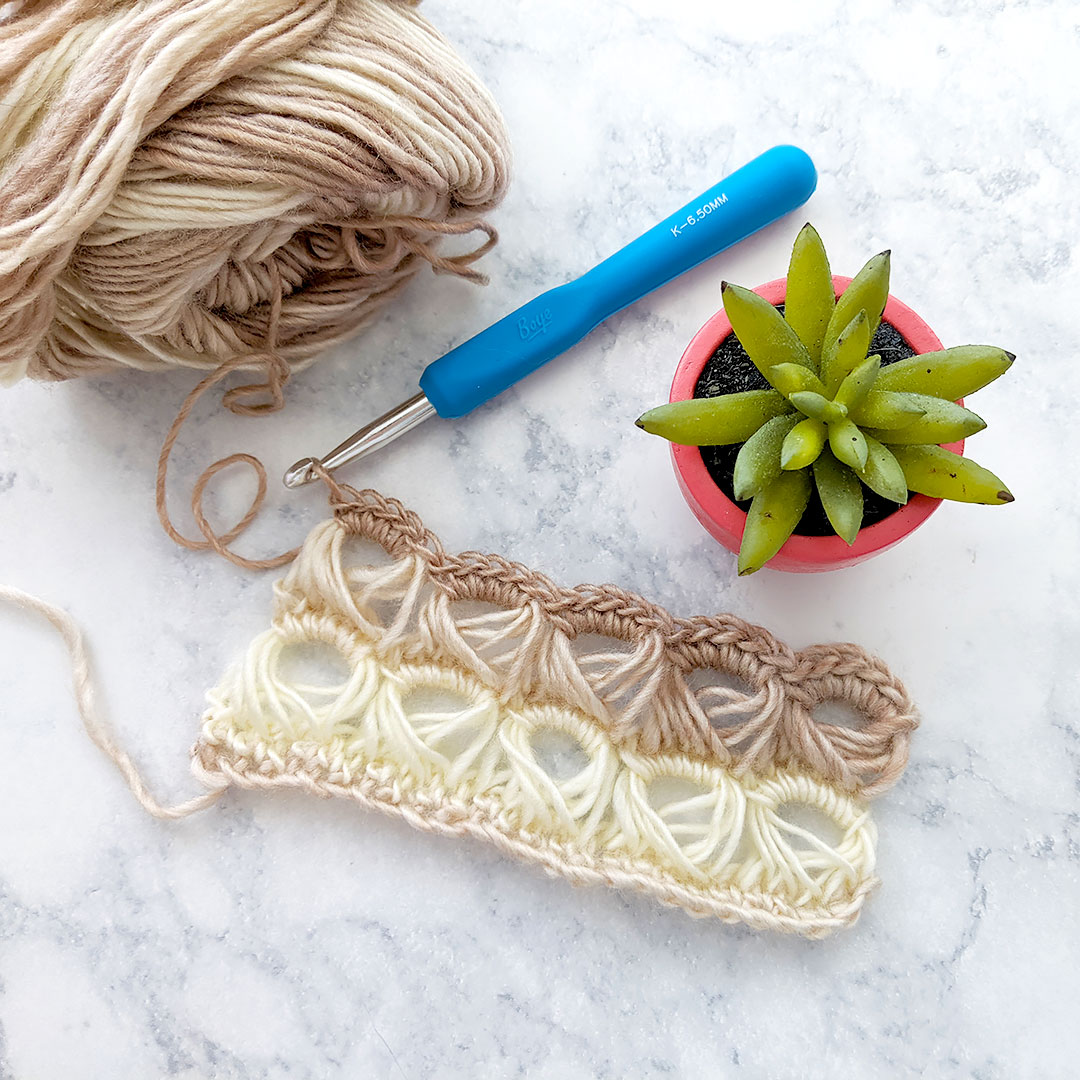 2. C2C Baby Yoda Throw
I think I might be the most excited for this pattern!  Have you joined in the Baby Yoda craze yet?  If not, I'll fill you in.  Baby Yoda is a character in the new Disney+ show called The Mandalorian.  BUT Baby Yoda is not actually Yoda at all, and is actually referred to as The Child on the show.  But for simplicity sake I am going to call it Baby Yoda!  This pattern would make for a great gift for any kiddo and/or Star Wars fan in your life.  I will say its a fun project but… not for the faint of heart!  Haven't tried C2C yet?  I show step by step how to do this technique here!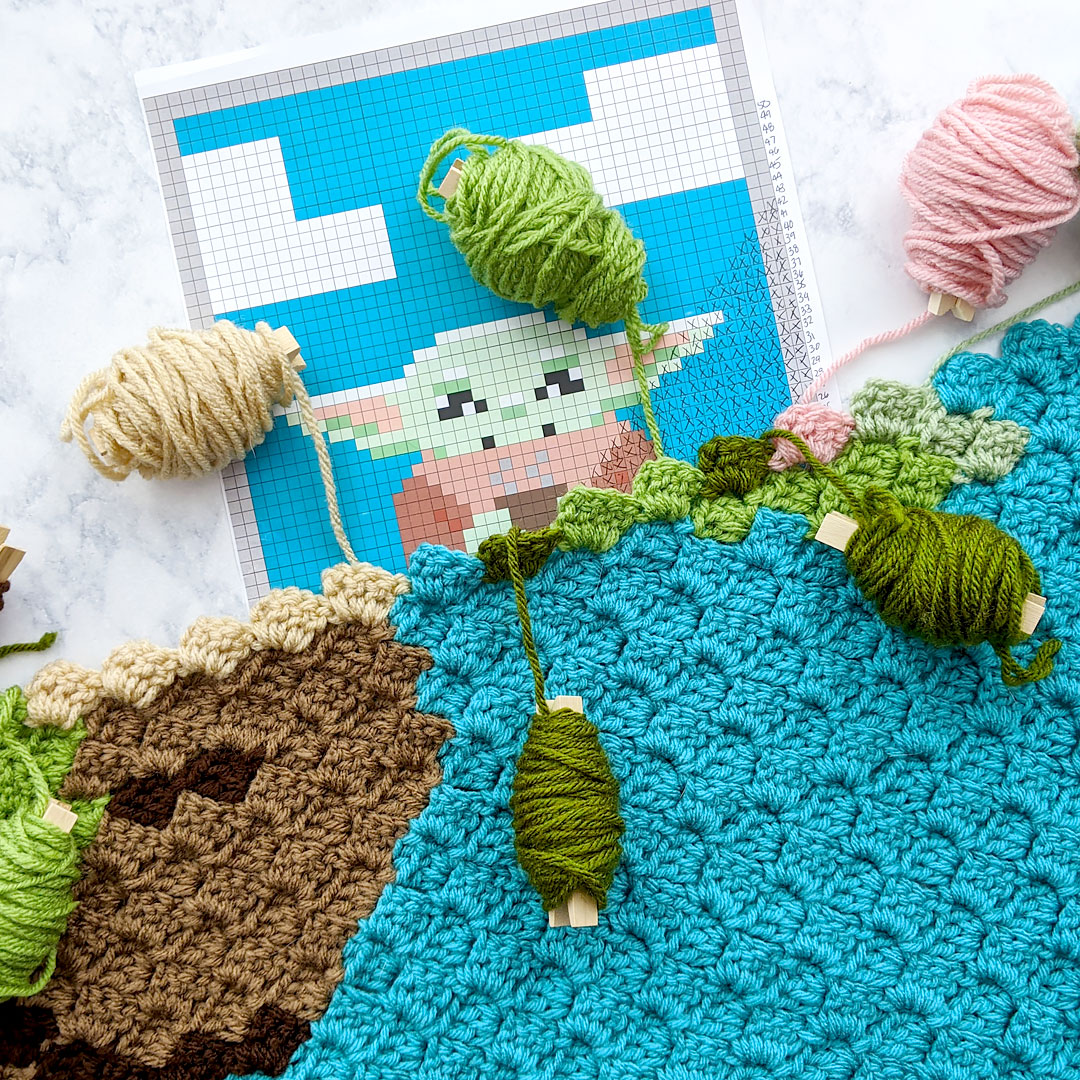 3. Boysenberry Triangle Shawl
This Boysenberry Triangle Shawl is a fun and relaxing make that I can't wait to share with you!  It's a pretty mindless project, so its a good one if you're looking for something to make while you binge watch your next favorite show.  If you need a project like this, be sure your subscribed to my blog so you find out as soon as I publish this!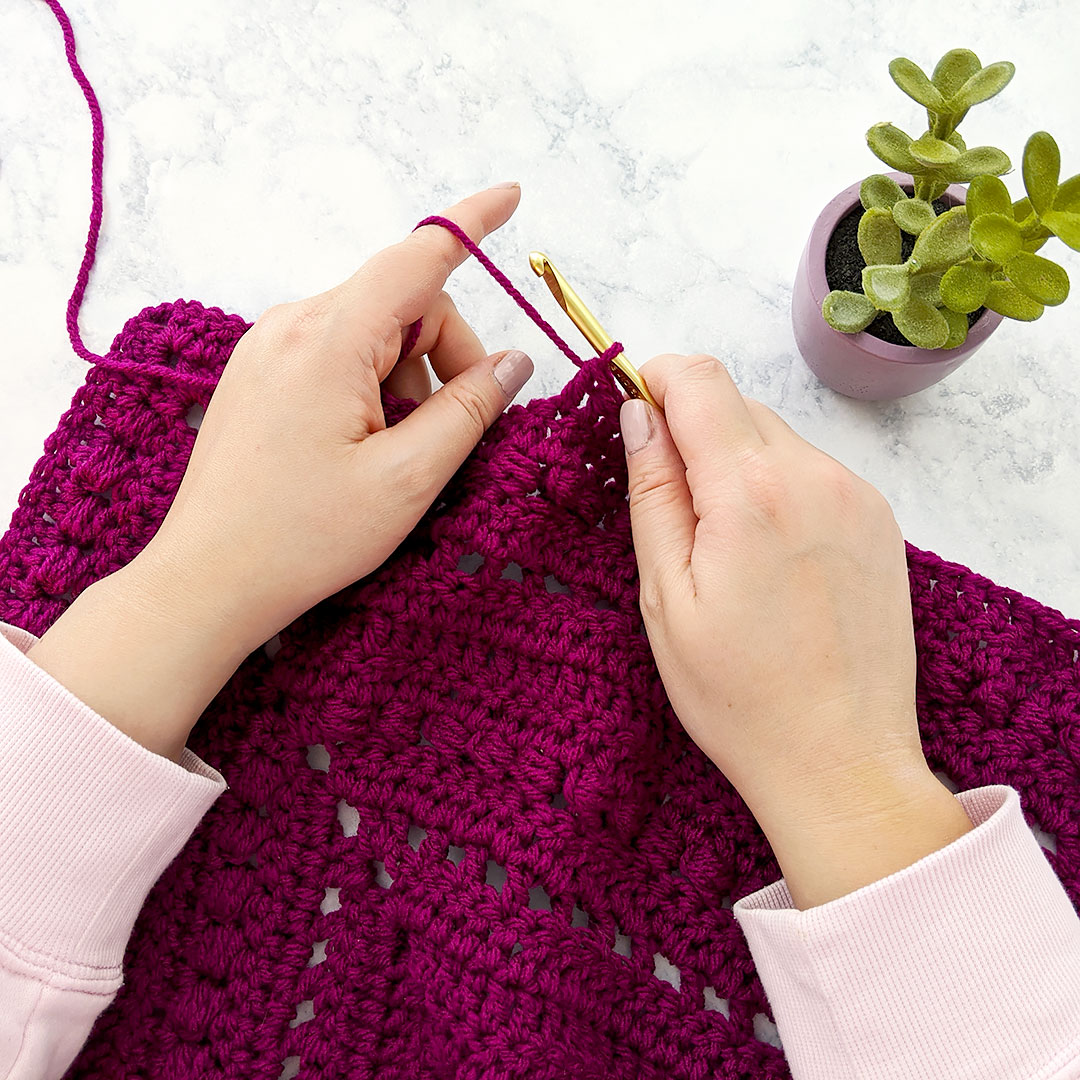 4. Snow Day Mittens
If you're looking for a super cute and simple pattern for a basic pair of mittens – this is definitely it!  I love these mittens because they can easily be whipped up in an afternoon and are beginner friendly.  If you know how to single crochet, half double crochet, and chain – you can totally make these mittens!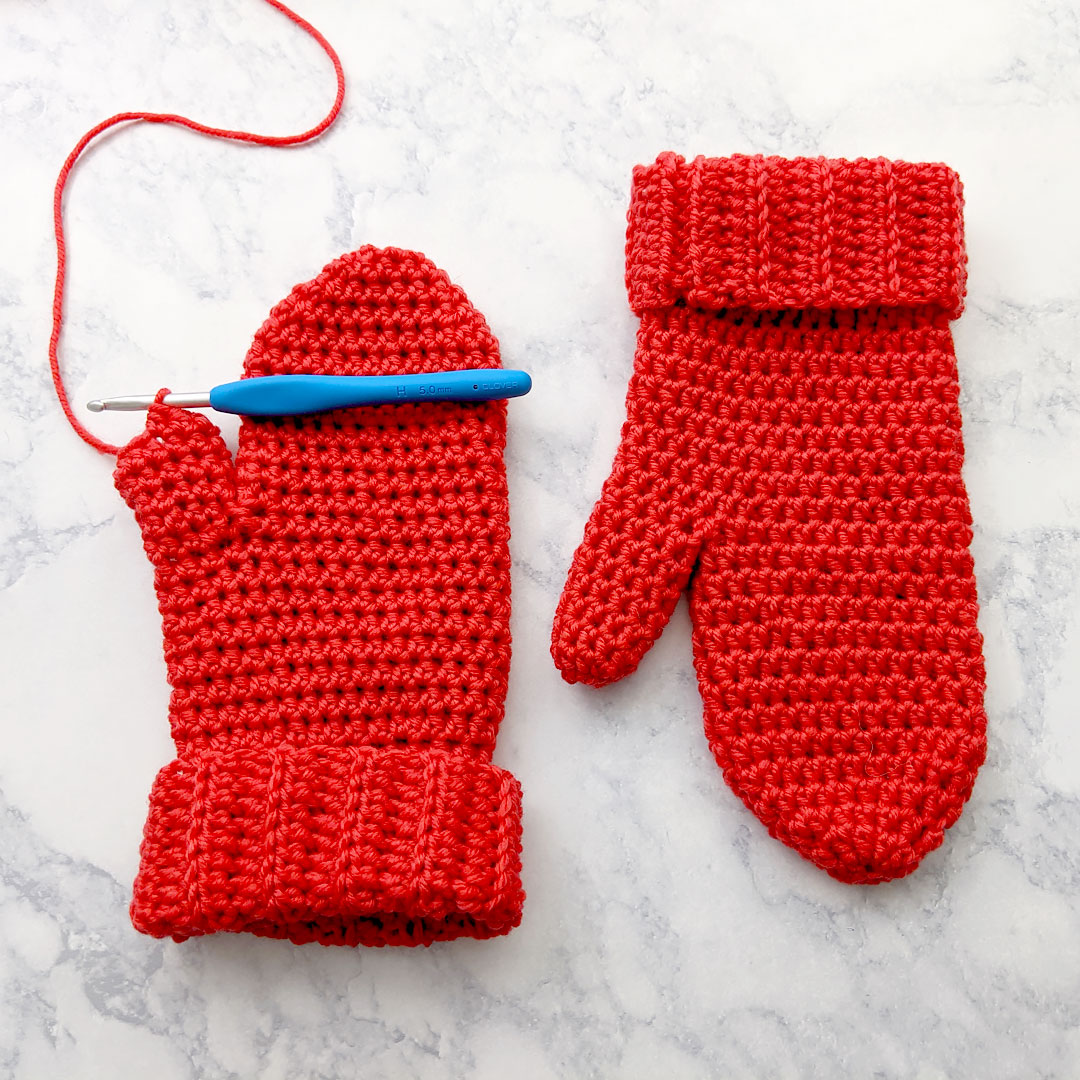 5. Griddle Iron Knitted Dishcloth
If you've been around my blog for a little while you might know its no secret that I love making dishcloths!  They are the ultimate project because they are quick to whip up and very practical!  My hand knit and crochet dishcloths are always my favorite go-tos and in the kitchen.  Some have even been around my house for 10 years!  Stay tuned for this pattern coming soon!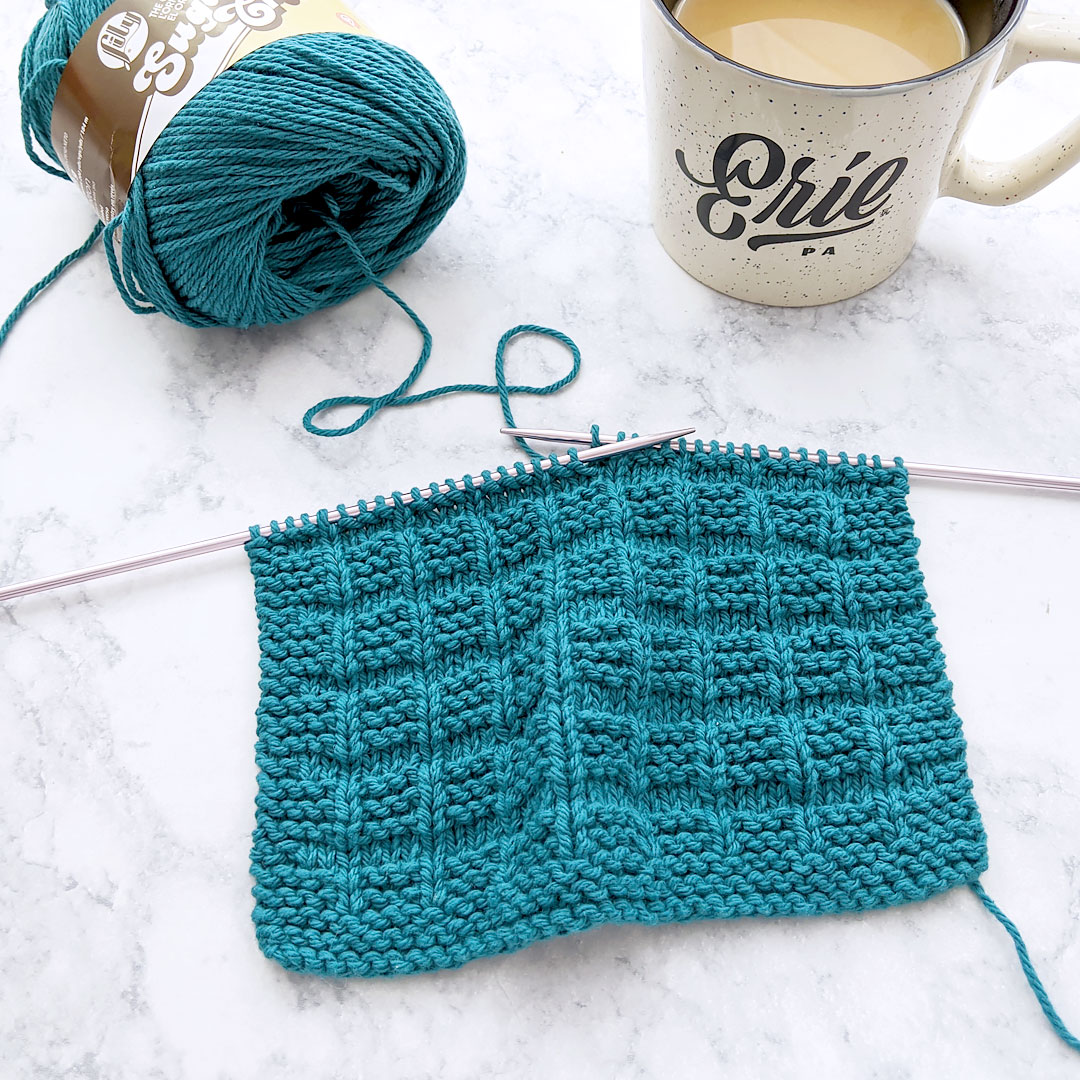 6. Zebra Print Crochet Scarf
The Zebra Print Crochet Scarf pattern was made in collaboration with Lion Brand Yarn, and I can't wait share it with you!  Lion Brand has chosen the color "Succulent" to be their color of the year so many of the patterns you'll see from them will be featuring that color.  You'll see I'm using Succulent for my contrasting Zebra Stripes color.  If you're excited for this pattern, make sure your subscribed so that you don't miss it!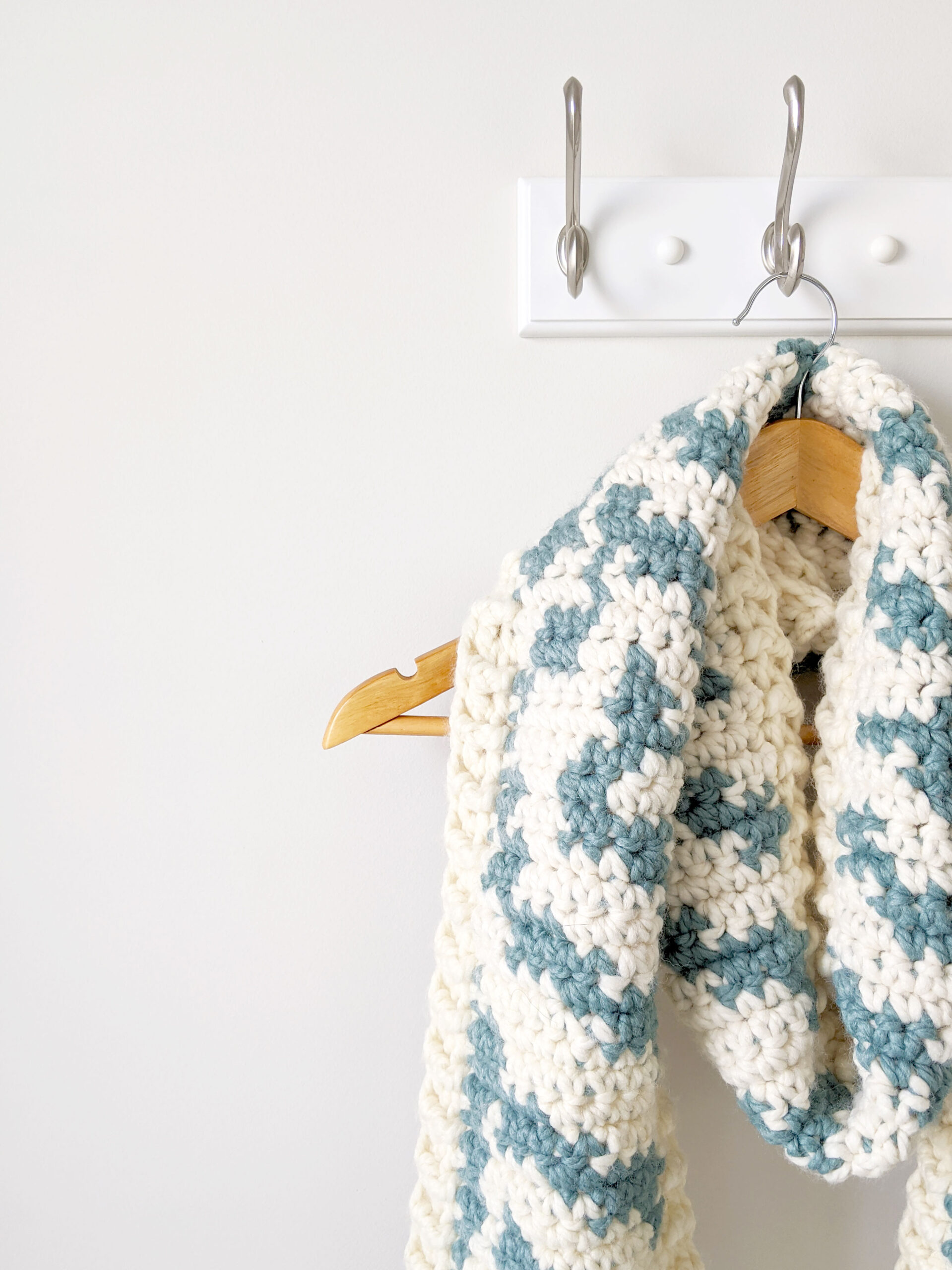 Which pattern are you most excited for??  Be sure to let me know your favorite in the comments below!