St. Patty's Day Pom Pom Tree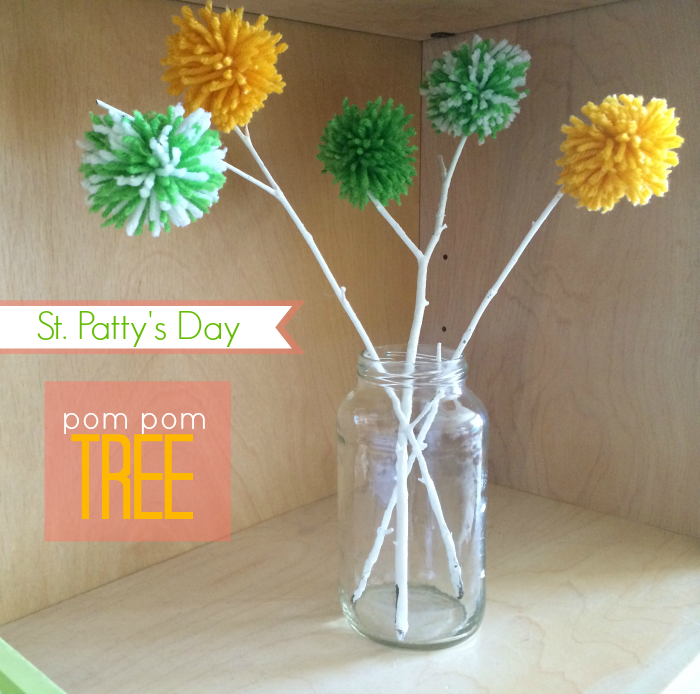 I LOVE pom poms and am totally addicted to making them. Each season I've been trying to find new ways to incorporate them into some sort of decoration, so for St. Patty's Day I created the Pom Pom Tree! My other pom pom projects can be found
here
and
here
. This project is super easy and very very cheap.
I got the idea for this project yesterday when I was taking Sadie for a walk and noticed there were lots of sticks on the ground. I figured there has to be something I can do with these, so I picked up a couple and brainstormed a bit and this is what I came up with.
To make your own St. Patty's Day Pom Pom Tree, here's what you'll need:
-yarn, in your favorite St. Patty's Day coordinating colors
-scissors
– 3 petite sticks
-white acrylic paint and paint brush
-mason jar
Make five pom poms. A tutorial can be found
here
. To make the multicolor pom pom, follow the insturctions like you normally would but use two different color strands of yarn.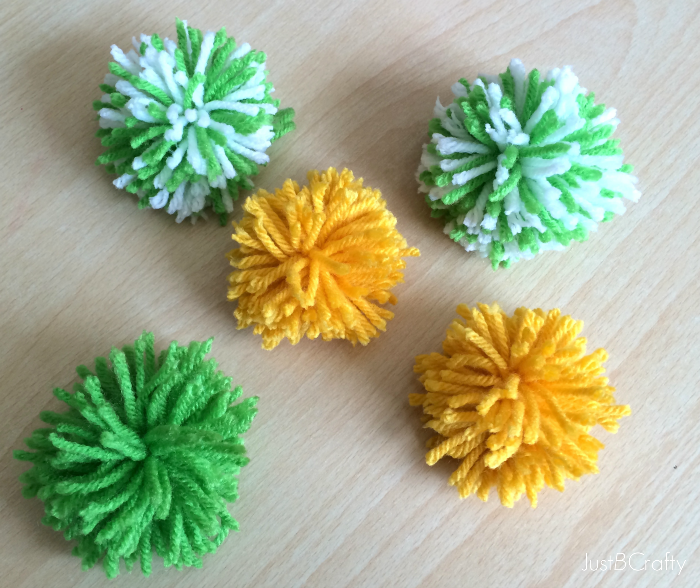 Paint the sticks and let them dry.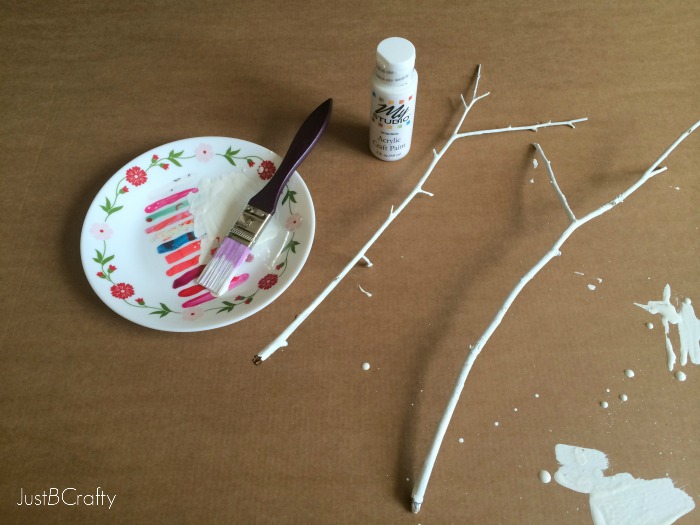 Tie the pom poms to the end of the sticks and place in a mason jar. Enjoy your new festive centerpiece!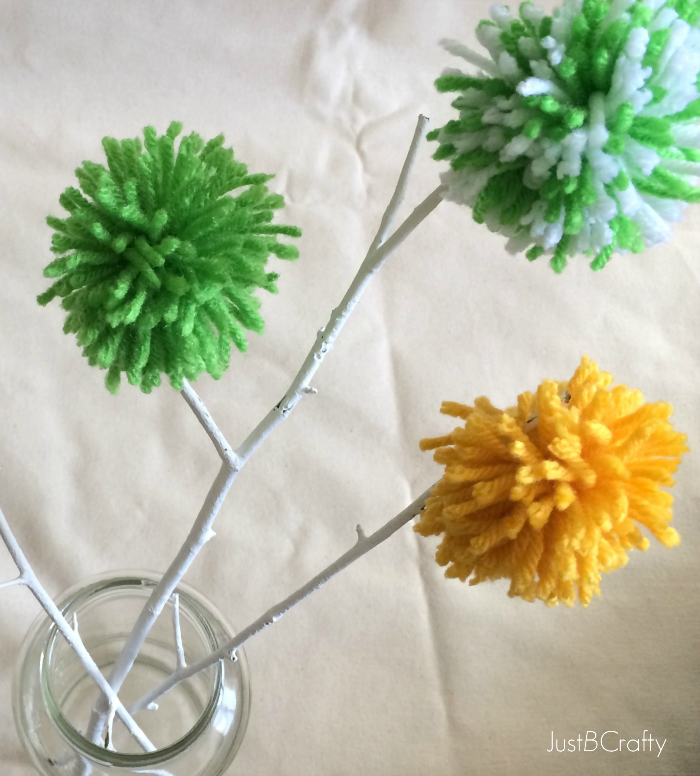 Have a great day!