Today's blog post is sponsored by Sticker You. Calling all makers! I'm sharing a round-up of 10 quick knit and crochet patterns to get you ready for spring markets and to restock your shop.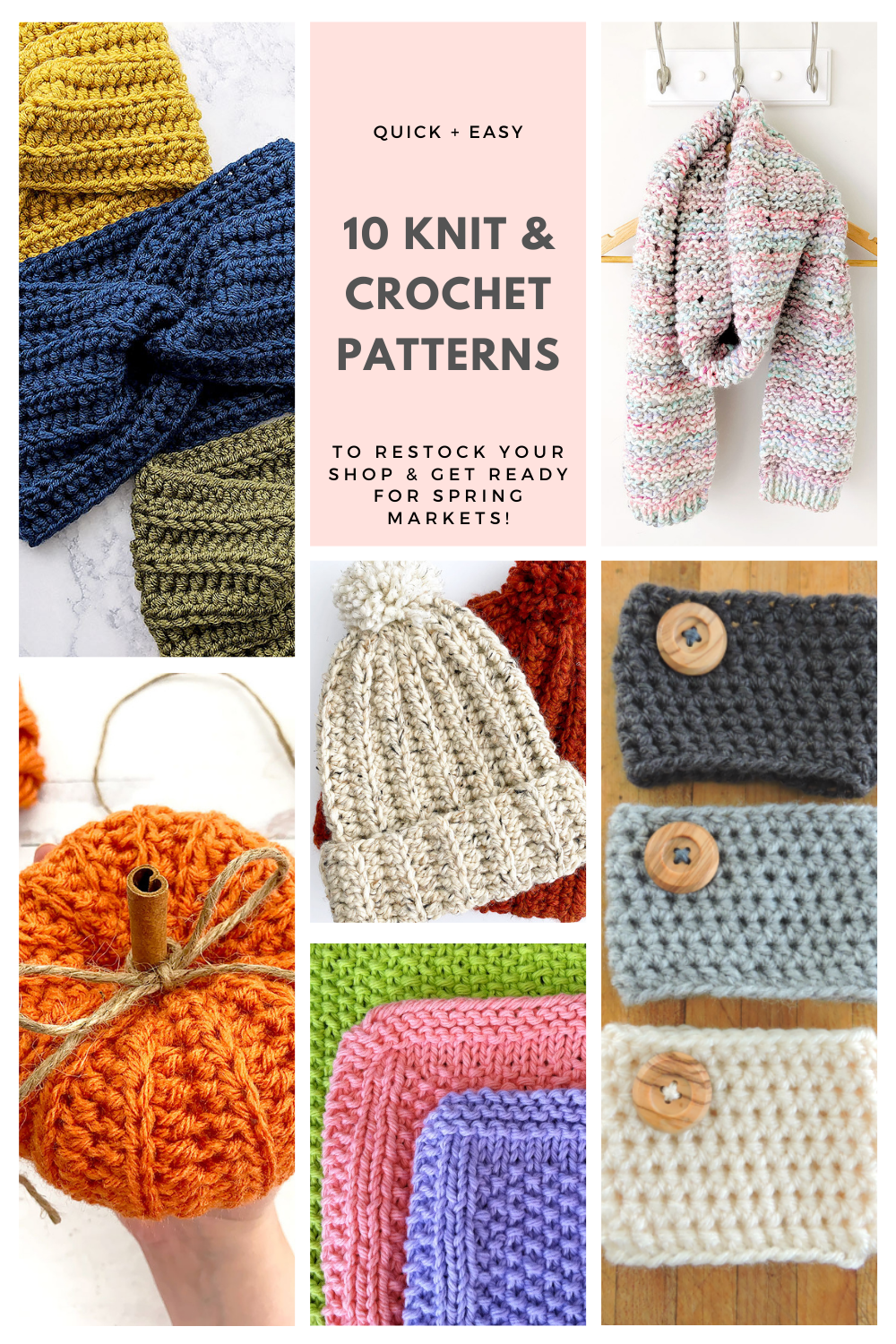 Hi everyone and welcome back to my blog! I know a lot of you make items to sell in your online shops and/or are gearing up for spring markets so I wanted to share my top picks for quick and easy knit and crochet projects to get you started.
These projects are so quick in fact that you can whip each one up while watching a single episode [or two] of Downton Abbey (or your favorite show of choice).
When restocking your shop, here's some things to consider when selecting patterns:
the pattern should be simple in construction – Simplicity is key, remember you're going to be making one after another.
the pattern should use a large hook or set of needles – To work up super fast!
should be made with a worsted or bulky weight yarn – To also work up super fast!
the project should take about 1.5 hours or less to make – Remember, your time is money!
a crowd pleaser – These patterns are tried and true, and have been known to sell out shops and markets!
Below you will find patterns for dishcloths, hats, coasters, home decor, and more that are perfect for restocking your shop!
Make your brand stand out
When restocking your online shop or gearing up for a market, you want to make sure your branding and item labels are on point. This is where today's sponsor comes in…today's blog post is sponsored by Sticker You. Take your knit and crochet shop to the next level with Sticker You – they make professional and high quality custom stickers, labels, decals and more. You can browse their many custom labels here. The best part is that their platform is super easy to use and you can order your products exactly as you need them (no minimums, and in any size you need)! Using the Sticker You platform, upload your custom logo to make your very own sticker labels.
Place the labels on your item's packaging, tags, and shopping bags to make your brand stand out. The possibilities are really endless! For example at checkout, wrap your gorgeous handmade item with tissue paper and keep the tissue in place with your own custom sticker label. How cute will your online shop and/or market items be with some fun new labels sporting your beautiful logo?! Be sure to check out Sticker You for your branding and labeling needs!
10 Quick Knit and Crochet Patterns to Restock Your Shop
*This post may contain affiliate links.  Please see my disclosures page for more information.
All patterns on this blog are for personal use only and may not be redistributed, copied, blogged, or sold as your own.  You may sell items made by my patterns as long as the item is made by you personally (not mass produced) and that proper credit is given back to me and my site, Just Be Crafty. You may not use my photos for your online sales listings. 
For more information please see my Pattern Permissions Page.
For a show and tell of all of these patterns see my video below!
Knitting Patterns
Find the links to the knitting patterns under each image.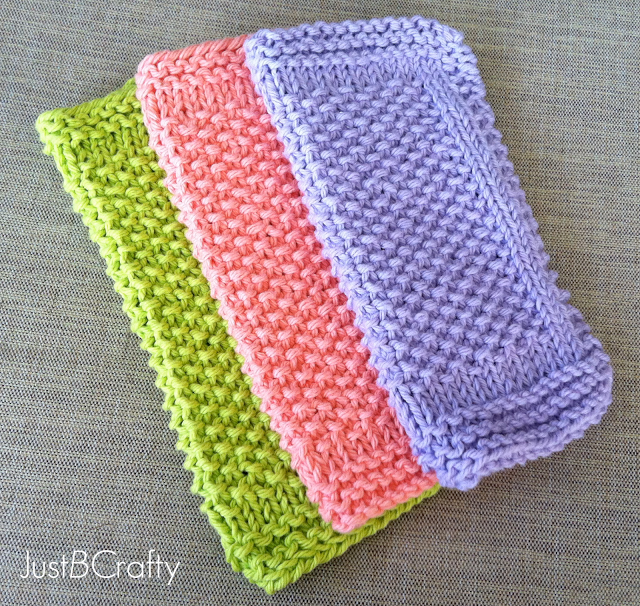 Seed Stitch Dishcloth
Brighten up kitchens with the Seed Stitch Dishcloth. The majority of the cloth is made up of seed stitch which is double sided and will make for a good scrubby surface for washing dishes.  They knit pretty fast, and make for excellent gifts.
Find the pattern here.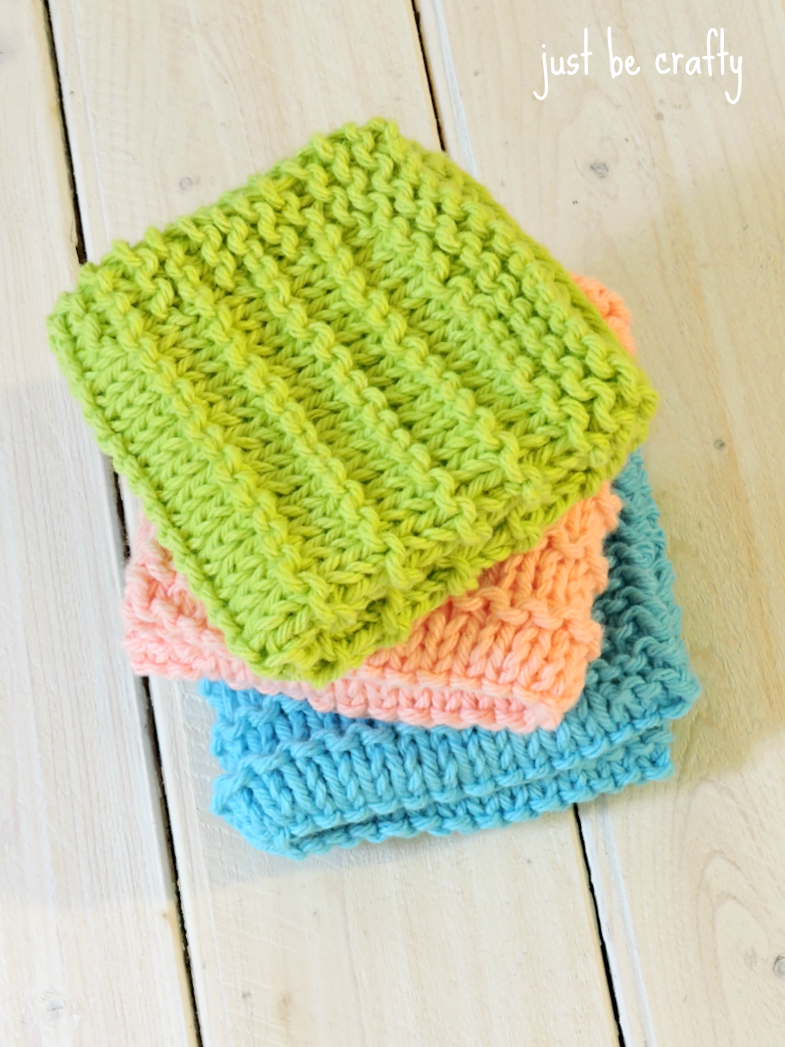 Farmhouse Kitchen Dishcloth
The Farmhouse Kitchen Dishcloth was inspired by Joanna's pristine white/neutral kitchens and the farmhouse sinks in them!  In my opinion, these bright dishcloths would make those kitchens POP!  It's a super fun and easy pattern and great for shop restocks.
Find the pattern here.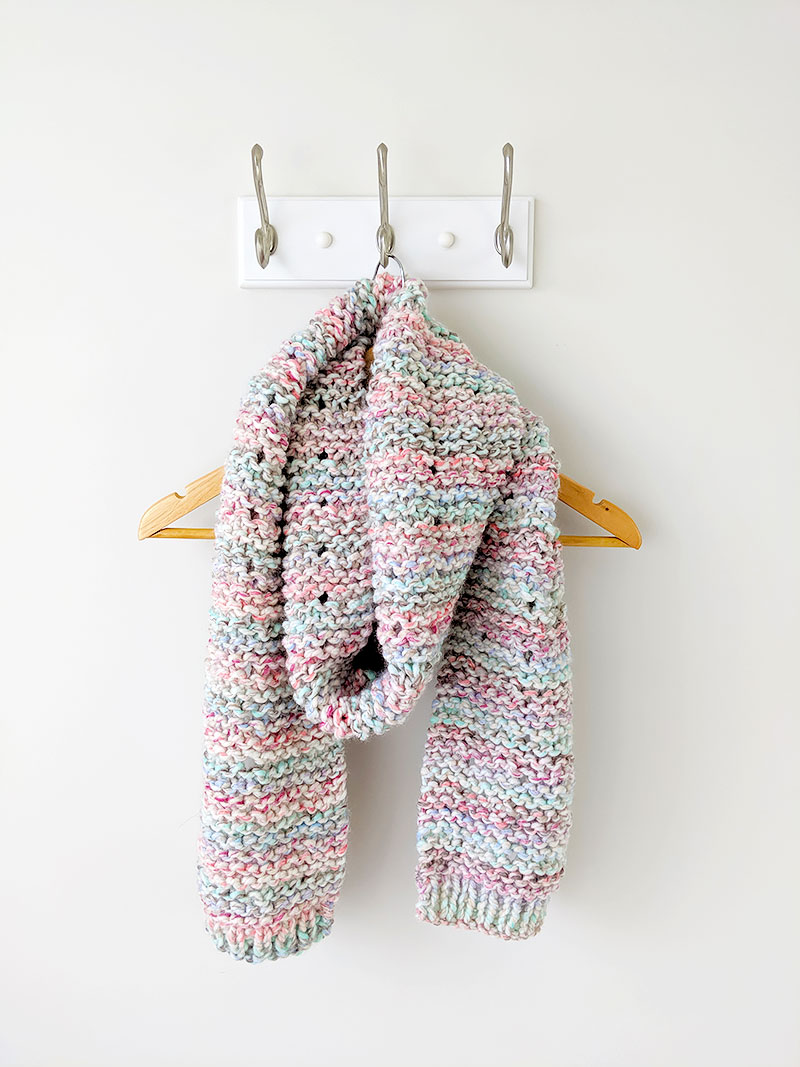 Cotton Candy Knitted Scarf
The Cotton Candy Knit Scarf is a must-make for the fall and winter months.  The best part is that it's made with bulky yarn so it knits up super fast – you'll have a finished project in no time at all! 
Find the pattern here.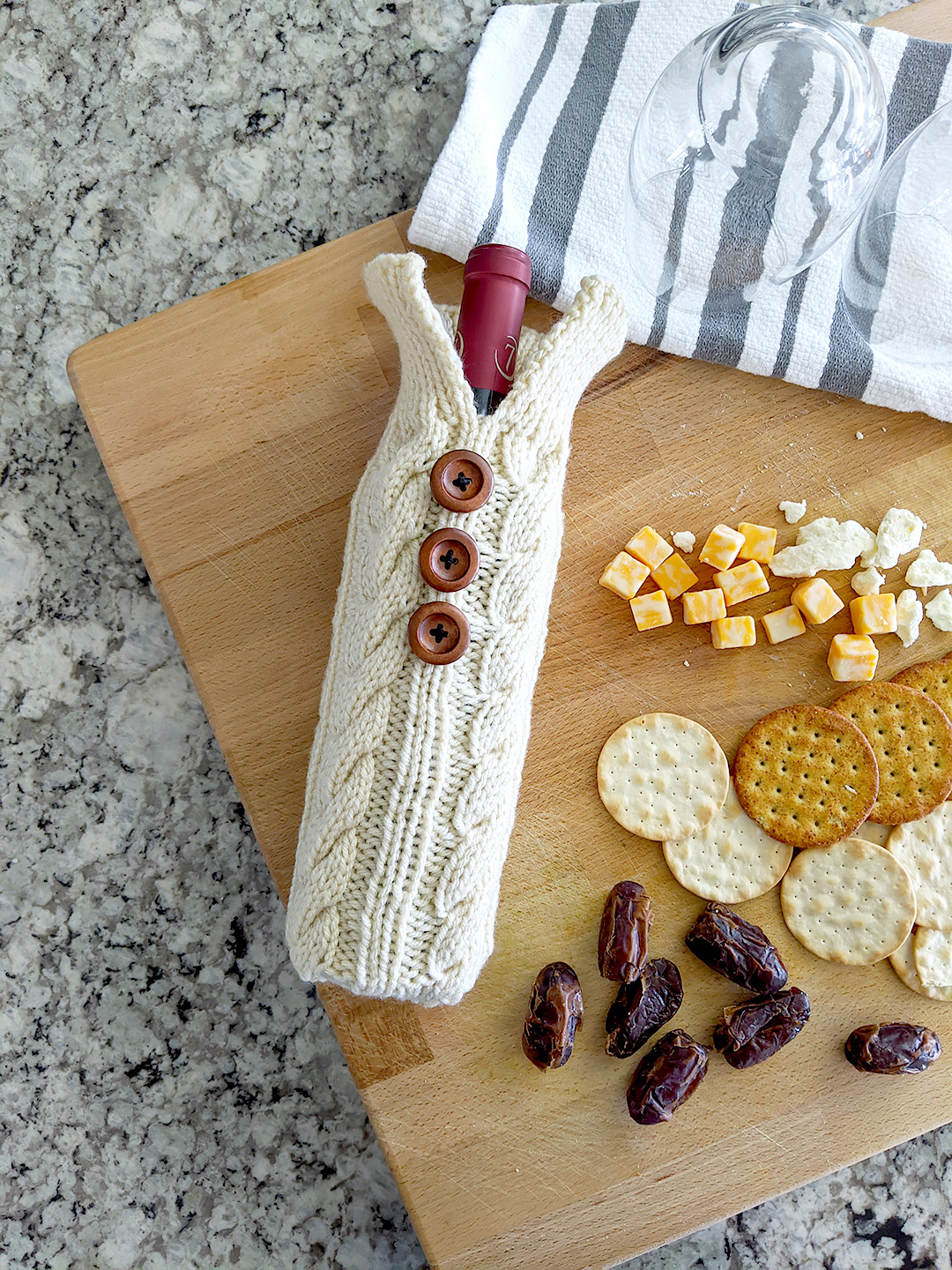 Wine Bottle Sweater
This Wine Bottle Sweater makes for the perfect hostess gift at holiday parties!  One of my favorite parts about this project is that it knits up pretty quick and like a lot of my projects, it look much more complicated than what it really is!
Find the pattern here.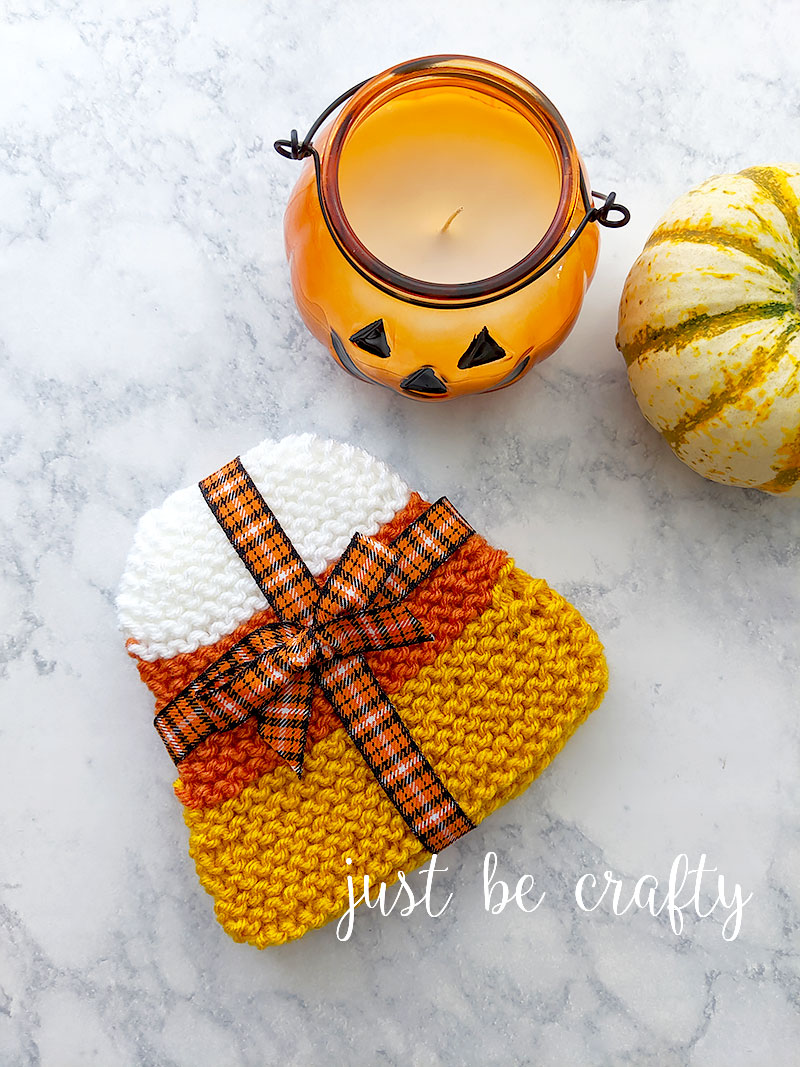 Candy Corn Coasters
Not only are the Candy Corn Coasters a great stash buster, but each of these Candy Corn Knit Coasters whip up in just about an hour (or less time if you're a fast knitter!), so you can expect to have a set whipped up in just an afternoon or over a couple evenings depending on your knitting schedule.
Find the pattern here.
Crochet Patterns
Find the links to the crochet patterns under each image.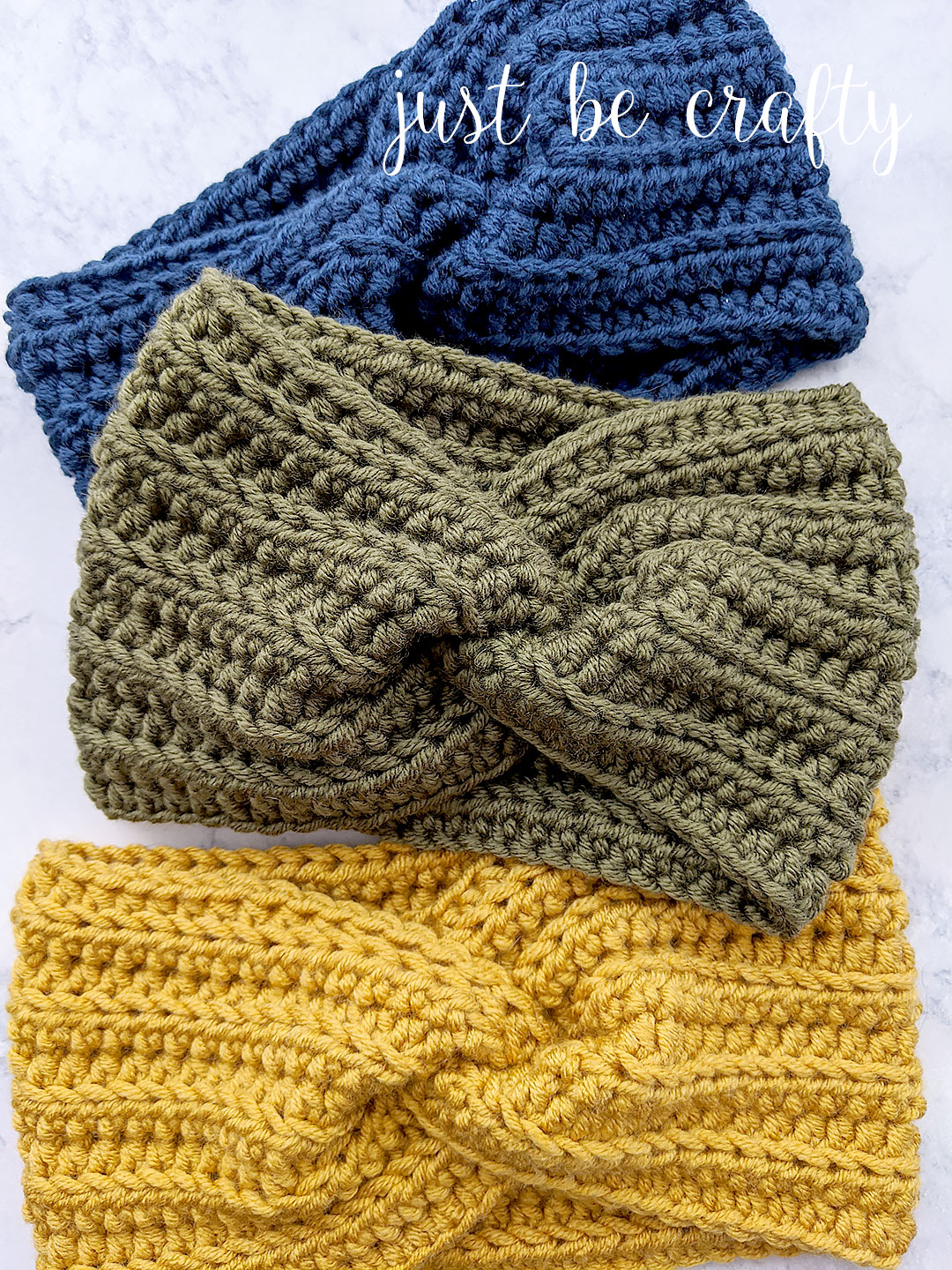 Crochet Twisted Ear Warmer
The Crochet Twisted Ear Warmer Headband makes for the perfect gift for any woman in your life. Worked up with a chunky yarn, you'll have a whole stack of ear warmers in no time flat!
Find the pattern here.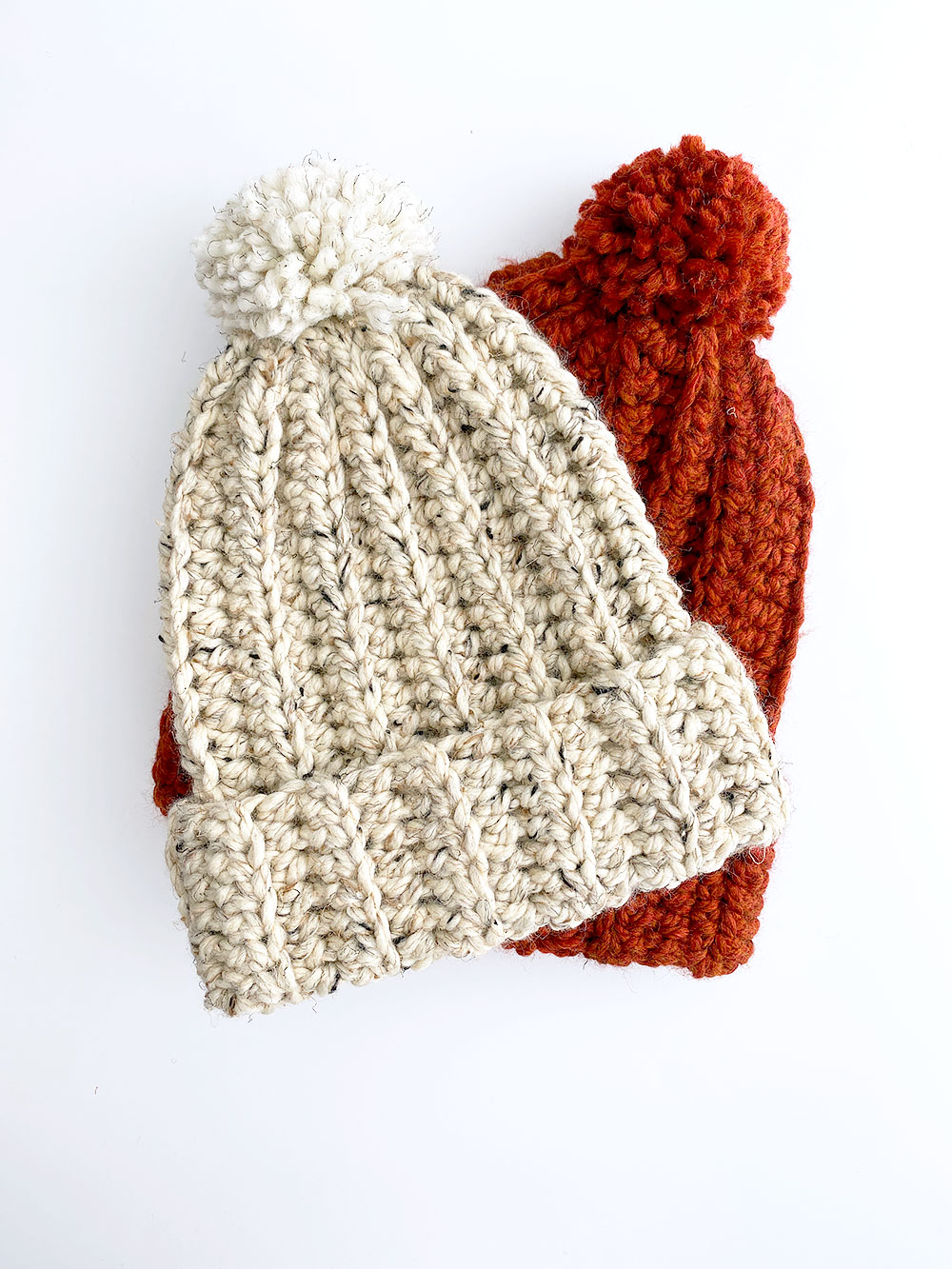 Chunky Crochet Hat
I absolutely love the chunky crochet hat pattern because its super quick and simple, but in the end you get a hat that looks like something you would see in a boutique!
Find the pattern here.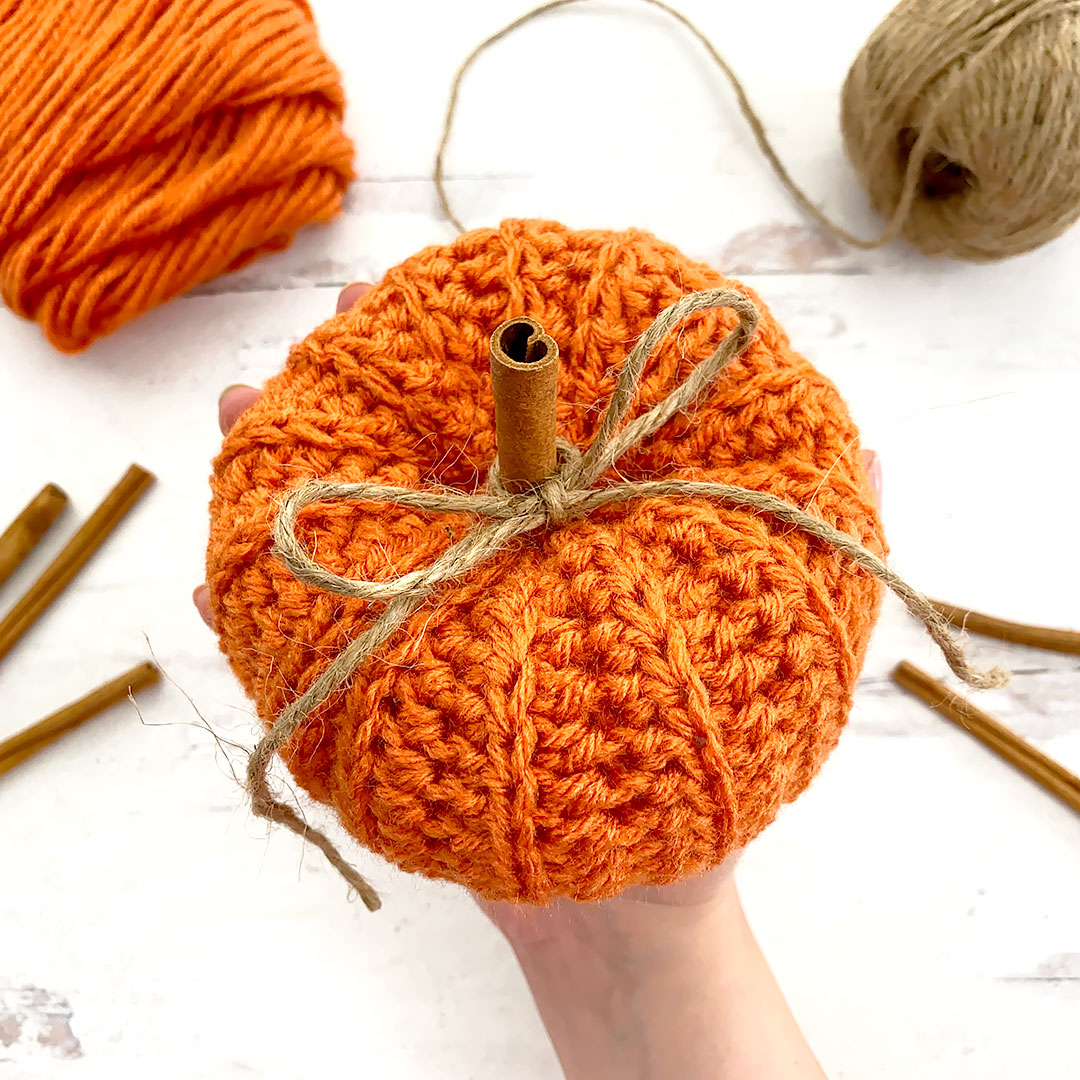 Crochet Pumpkins
Make a bunch of crochet pumpkins in all sorts of colors and different types of yarn and before you know it you'll have a whole set of pumpkins with beautiful texture and lots of interest.
Find the pattern here.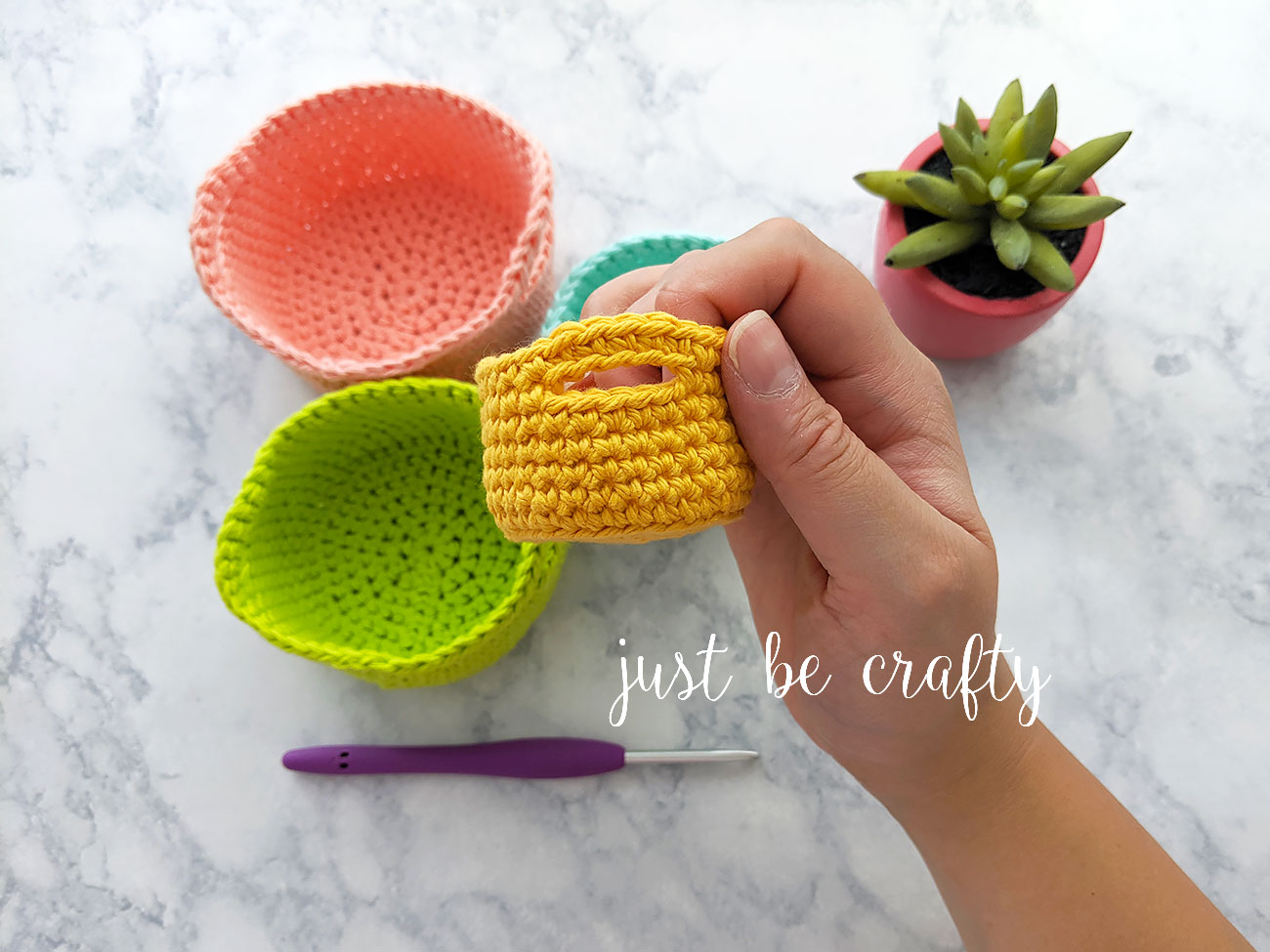 Crochet Mini Baskets
This simple set of crochet mini baskets is the perfect nightstand accessory to store ponytail holders and bobby pins! They work up super quick and are super useful!
Find the pattern here.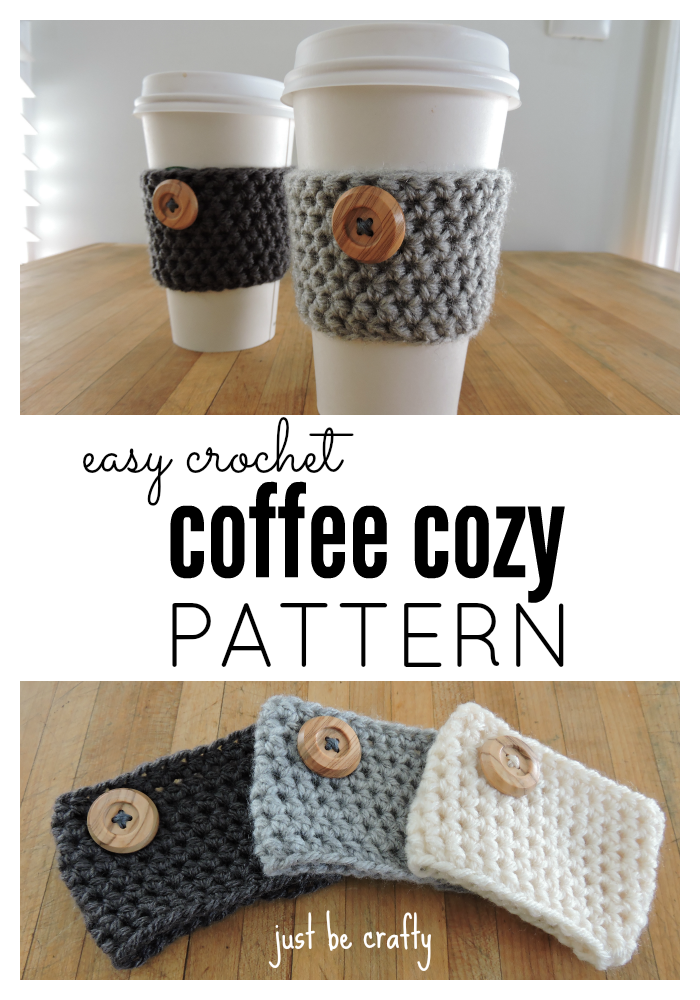 Crochet Cup Cozies
These cup cozies are a total crowd pleaser, and not only do these work great for warm beverages but cold drinks as well!
Find the pattern here.
And there you have it, my top 10 list of quick and easy knit and crochet patterns to restock your shop. Which item(s) will you make for your shop restock? Let me know in the comments below!